created the topic: Application Packaging-Joining within 15days(Job Scheduling tools)
FROM: dwilma@magna.in
This is Wilma from Magna InfoTech.
Greetings from Magna InfoTech!!!!!
We have a very exciting opportunity for your career growth. Please go through the following -Regarding Magna opportunities bestowed for you.
About Magna Infotech:
MAGNA INFOTECH is a Premier Provider of IT services. We, Magna InfoTech provide IT services to clients worldwide, incorporated in Danbury, CT – USA since 1995. We are a 2000+ employee organization with skilled IT professionals. For more information logon to www.magna.in
Kindly check the current opening:
Primary Skill : Application Packaging
Experience : 4+yrs
Location : Bangalore
Education :.Any
Skill:Application Packaging,Wise,VB Scripting
Only those candidates needs to apply who are willing to join within 15 Days.
If you possess the same and are confident getting into our CMM Level 5 cliental all across the Globe, please send across your updated profile in word format with your contact details to dwilma@magna.in highlighting your experience in the below mentioned fields.
Current CTC:
Expected CTC:
Notice period:
Alternate Contact NO:
Job type: Permanent/Contractual:
The opportunity extends to your friends and Colleagues who have the skill and potential to WIN as a excelling software Engineer.
We look forward to hearing from you at the earliest.
Regards
Wilma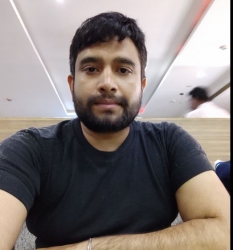 Latest posts by Rajesh Kumar (see all)
Total Page Visits: 21 - Today Page Visits: 1