created the topic: Excellent opportunity in Application packaging!!!!!!!!!!
FROM: zameena@magna.in
This is Ameena from Magna InfoTech.
Greetings for the day!!!!!
We have a very exciting opportunity for your career growth. Please go through the following -Regarding Magna opportunities bestowed for you.
About Magna Infotech:
MAGNA INFOTECH is a Premier Provider of IT services. We, Magna InfoTech provide IT services to clients worldwide, incorporated in Danbury, CT – USA since 1995. We are a 2000+ employee organization with skilled IT professionals. For more information logon to www.magna.in
Kindly check the current opening:
Requirement Details:
Designation: Technical Analyst
Experience: 3-8yrs
Location: Bangalore
Education: .Any
Mandatory Skills – Application Packaging-WISE, VB scriptingâ€Â
Job Description:
Position Purpose :
Works under limited supervision as part of a technical team engaged in the construction, development, installation and support of technology platforms.
Major Responsibility Area
Assessments:
Performs routine technical functions and provides assistance to other analysts.
Customer:
Deals with customers in relation to immediate tasks. Explains operational aspects of systems to users. Build good relation with the customers.
Process:
Assists in identifying improvements in processes and work practices.
Development:
Provides on-the-job training for less experienced technical analysts.
Design Analysis:
Participates in design, analysis and implementation tasks in relation to IT infrastructure solutions.
Technical Solutions:
Estimates time required to deliver specific requests.
Problem Solving:
Undertakes problem analysis and resolution of 'repetitive' type faults.
Service Level Agreements:
Understands IT Service Delivery standards, policies, procedures and Service Level Agreements, and contributes to meeting these.
Documentation:
Recommends updates to the production of documentation containing sufficient information and in accordance with required standards.
Other:
Assists in the implementation of new systems.
Qualifications
Essential Skills :
Knowledge of Wise Packaging tool, Com+, registry, windows o/s, DNS, Orca, Schema, MSI Components, Upgrades, Make MSI,
Basic SQL
Good Oral and Written communication
Logical and Analytical Skills
Flexibility, Adaptability
Desired Skills :
Knowledge of deployment, Managesoft
Only those candidates need to apply who are willing to join within 15 Days.
If you possess the same and are confident getting into our CMM Level 5 cliental all across the Globe, please send across your updated profile in word format with your contact details to zameena@magna.in highlighting your experience in the below mentioned fields.
Current CTC:
Expected CTC:
Notice period:
Alternate Contact NO:
Job type: Permanent/Contractual:
The opportunity extends to your friends and Colleagues who have the skill and potential to WIN as a excelling software Engineer.
We look forward to hearing from you at the earliest.
Regards,
Ameena.
zameena@magna.in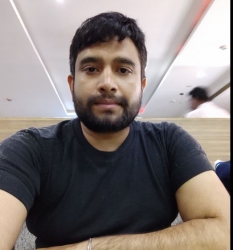 Latest posts by Rajesh Kumar (see all)
Total Page Visits: 15 - Today Page Visits: 1