How to Start a Research Paper that You Dread the Thought of?
If you're a college or university student, academic writing assignments are an indispensable part of the process. For some of you, college essays and research papers have already turned into a nightmare. It's no doubt that you have had or currently have a research paper that will most likely save until the last minute. You know that you need time to do in-depth research, collect all necessary materials, write a high-quality paper, edit and proofread it. But when you check all those impossibly complex directions, you dread the very thought of writing a research paper. It's no doubt, you can approach online helpers and pay for papers written by qualified writers. However, we have some simple tips on how to start a research paper. Before you get in touch with online professionals, make sure to try them all to accomplish your college project on your own.
Read the Requirements and Ask Questions
One of the stupidest reasons why you get low grades on your research paper is not following the given instructions. Before you get your hands on the process of writing, read your professor's directions twice (or as many times, as you need to make sure that you understand every point). Ensure to put down any questions that arise as you read. Before you start working on your project, make certain to approach your tutor during her office hours. Your task here is to talk through their requirements as well as ask all the questions on the list. Sometimes, your professor may not put something in the directions because she believes it is implied. In other words, you have to ensure you know what they expect you to do, how, and when.
Make a Schedule and Stick to It
It's no doubt, your research paper will seem challenging if you just put down "work on a research paper" in your planner every single day. Let's face it, you should have a realistic plan. Moreover, if you are lucky enough, your tutor will require you to take certain steps, such as a draft, an outline, or any sections of your project to be due along the way. But the reality is that most undergrads tend to be on their own. If that's your case, you're the master of your academic fate. Check every step that you have to take in order to evaluate how much time you need to cope with the project. Then, make sure to build up a schedule and work in accordance with it. Like all mere mortals, you will probably be hit by the cold, invited to some unexpected parties, or just want a day free from academic issues. As you work on your plan for writing, make sure to keep in mind everything mentioned above.
Choose Your Academic Journal Articles ASAP
Make sure to log into an academic journal to find some keywords that are related to your paper topic. As a result, you will get access to more resources to use in the process of work. Check the abstracts for the chosen scholarly-reviews articles to find out if they're related to the topic of your project. Once you have picked as many resources as your professor required, it's time to give adequate attention to reading them strategically. As you proceed with your reading, make sure to highlight certain information. You will use it later when writing your project.
Done In time Is Better than Perfect
Done and perfect are two issues that have always been the subject matter of the dispute. Even an Italian polymath of the High Renaissance Leonardo da Vinci once said, "Art is never finished, only abandoned." In other words, you can accomplish a research paper that you're proud of, but there's no need to strive for elusive perfection as you work on your project. There will always be a sentence, a phrase, or a paragraph that you can erase or add. Don't let that get you stuck in the never-ending process of editing and polishing up. Instead, make sure to write your research paper with the goal of conveying your message as precisely as you can.
When you're finally done with your research paper, it's time to submit your project to your college tutor. It's no doubt, you may have started your work with zero motivation to get your research paper done. However, if you follow the tips and tricks given above, you will not only accomplish the project but will also produce a research paper that you will be proud of.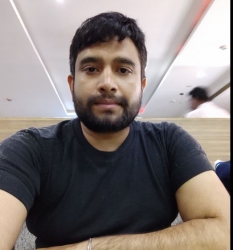 Latest posts by Rajesh Kumar
(see all)