In this tutorial  I'm going to share 5 ways of the best digital marketing ideas to grow a business. Digital marketing is the use of the Internet, mobile devices, social media, search engines, and other channels to reach consumers.  The internet also impacts how consumers actually purchase their products and services.  Through valuable and interesting content based on experience and lots of research we aim to help social causes be more efficient in their efforts. Before the Internet, small businesses only had a few ways to market their products cheaply, through methods like printing out fliers or sponsoring little local events. Now there are all kinds of opportunities out there on the Web—you just need to know where to look.
There are few steps to Promote to your Business
1. Use the three big local listing services

2. Embrace social media

3. Create a blog and post high-quality content regularly.

4. Put up multimedia on YouTube and Flickr

5. SEO your company website
1. Use the three big local listing services
Local businesses are blessed with a huge selection of marketing opportunities online. And given the current landscape, most buyers start their journey on search engines. Registering your business with Google Places such as Google My Business permits it to be found more easily on Google searches and it shows up on Google Maps. All you've got to try to is fill out the form and register, then get your business verified through their confirmation method, which may be done either with a telephone call or postal service.
2. Embrace social media
Social media isn't just a tool to gain exposure—it has now become a necessary time investment for every business to make. There is no shortage of social media sites on which to share your content. The number of sites is growing every day. Sharing your content on the right platforms is crucial to your success.
It's important that you create accounts on the platforms your target audience uses, so they can easily connect with you. Conduct some research to determine what sites your audience probably uses, and then use them too.
3. Create a blog and post high-quality content regularly.
All types of businesses can benefit from blogging, but it takes the right approach. Unfortunately, many business' blogs are abandoned because they simply don't get the results they were looking for. To turn marketing into revenue, you must engage your audience with content that's useful before you start to sell. Use your content to build trust, bring attention to a problem, agitate the problem, and then sell your solution.
4. Put up multimedia on YouTube and Flickr
YouTube provides a free way to distribute creative promotional videos, but in order to succeed you must put up content that people want to view and are relevant to your business—a simple ad will not work. Before uploading your videos, customize your channel (profile) and make it look nice. Include some info about you and a link to your site.
5. SEO your company website
Search engine optimization cannot be underestimated in the world of constant Googling. SEO also helps build brand awareness for your business as search engine users are more likely to trust a site that is on the first page of search engine results pages (SERPs) than brands who are not. SEO is important for greater searchability and visibility.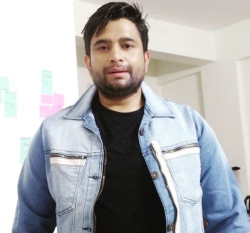 Latest posts by Rajesh Kumar
(see all)