When people talk about social media, the first networks that come to mind are usually Facebook, Instagram, and Twitter. While YouTube may not be your first thought, it needs to become a priority for you moving forward. As because Video marketing is one of the most effective ways to boost your marketing standards and YouTube is the second biggest search engine in the world. Here are some best tools to enhance your email marketing by using these plugins which are listed below :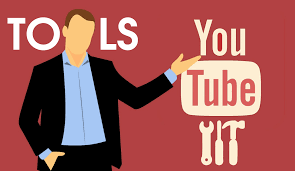 6 Best Tools for Video Marketing
1.Google Trends
Google Trends is a tool which will help you find out the search traffic on the topics and titles world as well as in particular countries. Not only that it also gives you an option to get you the results from past to present by which you can analyze the search rate of that particular topic.
2. Vid IQ
One of the very easy to use tools is Vid IQ which gives you the data of your own channel, videos, views, likes , traffic to keep you informed where you are going. It also gives you the traffic result of keywords about how much is the traffic on that word and what is the competitor score by just putting the word in the search box. It also has many qualities for your self analyzing and to enhance your marketing.
3. H- SuperTools
This tool is one of the best tools for YouTube marketing as it contains several tools in itself. It also has a different section for SEO and has a different option for Keyword research. Also it gives you the figures of performance and strategies to plan to earn more by YouTube.
4. Canva.com
One of the very useful tools to design your channel and videos or pictures and make them look more attractive. It's a bit similar to photoshop but Its more advanced and has several features which are very easy to use and effective to enhance the design of your channel or videos or photos.
5. Tube Buddy
Tube Buddy allows you to Bulk copy cards around your video, You can make Thumbnail graphics with it and you can make Keyword research also by this. It also suggest you tags to help you to rank your videos better. So it's another free plugin which includes multiple tactics in it and very useful.
6. MORNING FA.ME
This tool is mostly for beginners but a very effective tool to boost your views and it teaches you and gives you the statistics before posting the videos about the titles , tags and keywords. This is mostly recommended by the many famous YouTubers and specially for beginners.
Useful Reference:-
Best Artificial Intelligence Course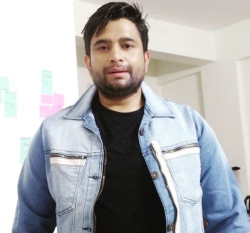 Latest posts by Rajesh Kumar
(see all)