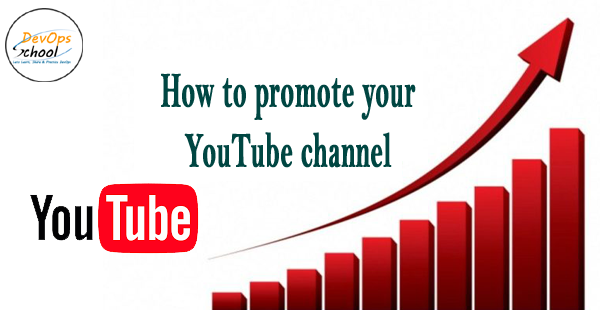 YouTube video promotion is an art that anyone can easily learn. I have introduced strategies and techniques that you can follow and market your YouTube videos. These tools are tested, proven, and work for videos from almost any niche. Think of this post as a checklist after producing your video.
Here are 9 tips to promote YouTube videos:
Video Title
Video Tags
Use a good thumbnail
Use Intro and outro video for Branding
Promote videos on Social media channels
Start a blog for YouTube channel
Use YouTube Playlist
Use Call to action
YouTube community
1. Video Title
The titles of your videos are a major deciding factor among them, being widely viewed and shared on the Internet. It is a good opinion to do what you are looking for people and then do good YouTube keyword research to craft a great title around it.
2. Video Tags
Tagging in YouTube works differently than a blog post. If you have never paid attention to the YouTube tag, now is a good time to start. You can also go back and edit all your old tags.YouTube video tags are an important factor for the organic ranking of videos.
3. Use A Custom Thumbnail
A good video thumbnail helps you stand out in the related videos and suggested videos section. I don't want to confuse you with these technologies, but it's important for you to know so that you can create a thumbnail that works on desktop as well as mobile devices.
4. Use Intro and outro video for Branding
There are some branding things you should do from now on that will ensure every video. One of those things is branded intro and the other is used outro.YouTube intro and outro videos are easy to get, and you can create them yourself using Camtasia or you can hire someone from Fiverr.
5. Promote videos on Social media channels
If you are a video blogger, your YouTube channel should have some social media qualities. This gives you the opportunity to build a community outside of YouTube and direct traffic from other popular social media / social networking channels. You can use tools like SocialPilot to schedule videos to be shared on your social media channels.
6. Start a blog for YouTube channel
If you are a full-time YouTuber, then you should keep creating blogs for your YouTube videos. YouTube videos are very easy to embed on a blog and you can start a blog. If you are already making money from YouTube, then it is better for you to use managed WordPress hosting so that you do not have to worry about blog maintenance.
7. Use YouTube Playlist
YouTube playlists are a great way to get more views on your existing videos. When you are uploading a new video, add it to a playlist.YouTube playlists also appear in search results. By doing this, the search for your video increases.
8. Use Call to action
Most major YouTubers use "call to action" technology to increase their video reach with existing subscribers. On social media sites, people should be told about the tasks you want to give them. At the end of the video, or even somewhere in between, ask viewers to like and subscribe to your channel.
9. YouTube community
YouTube is building a social network and you can promote a video on YouTube using posts for community convenience. Just click the + icon on the YouTube web or mobile app, and click "Create Post".Your community can like and comment on your posts which is a great sign for high engagement. This is one of the as-yet-untapped free video promotion techniques.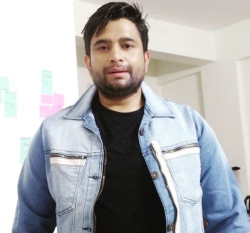 Latest posts by Rajesh Kumar
(see all)