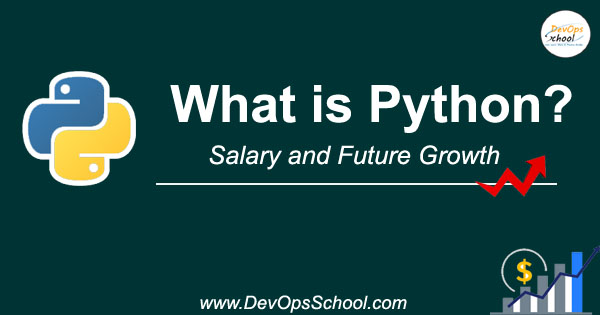 What is Python?
Python is an interpreted, high-level and general-purpose programming language. Python is a Real world programming language its use for everywhere as like, Web Development, Game Development, Machine learning, Artificial Intelligence, Data Science and Data Visualization and Business Applications and many more so Python is generally easy, and nowadays many Linux and UNIX distributions include a recent Python. Python is a good choice as a programming language, depending on your perspective and background. 
What are the benefits of Pythons?
Versatile, Easy to Use and Fast to Develop.
Open Source with a Vibrant Community.
Has All the Libraries You Can Imagine.
Great for Prototypes – You Can Do More with Less Code.
Speed Limitations.
Problems with Threading.
Not Native to Mobile Environment
What are the future scope of Python Developers?
The Future Scope of a Python Developer is very bright The world is getting digitized. Python has become the core language as far as the success of these technologies is concerned. Let's dive into the technologies which use python as a core element for research, production and further developments. The future is all about automating processes and utilizing the heaps of data to make intelligent decisions. This puts to the forefront technologies such as artificial intelligence (AI), machine and deep learning, Internet of Things (IoT), etc.
Where to Learn Python Course?
These days you can find many institutes who offers Python training. But it depends on your preference whether you want to join online or classroom sessions.
We at DevOpsSchool also offers Python training in various locations and in online mode as well. If you are looking for classroom sessions then we are available in Bangalore, Hyderabad, Chennai, Delhi, Delhi NCR, Gurgaon, Kolkata, Pune, Mumbai and you can contact us for others locations as well.
We also offer online sessions which will be instructor-led, live and interactive. You can find our training program details from this URL (Python Training)
Average salary of Python Developers in 2020
Python Skills Salary in India | PayScale | Indeed here's how some of the average salaries look by position:
Entry Level Software Developer: $52,491
Quality Assurance Engineer: $61,459
Junior Python Developer: $80,994
Senior Python Developer: $117,822
Machine Learning Engineer: $141,029
In this video you can learn from basic to advance Python Course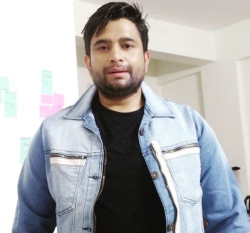 Latest posts by Rajesh Kumar
(see all)