Mass scanners (search engines)
  🔸 Censys – platform that helps information security practitioners discover, monitor, and analyze devices.
  🔸 Shodan – the world's first search engine for Internet-connected devices.
  🔸 Shodan 2000 – this tool looks for randomly generated data from Shodan.
  🔸 GreyNoise – mass scanner such as Shodan and Censys.
  🔸 ZoomEye – search engine for cyberspace that lets the user find specific network components.
  🔸 netograph – tools to monitor and understand deep structure of the web.
  🔸 FOFA – is a cyberspace search engine.
  🔸 onyphe – is a search engine for open-source and cyber threat intelligence data collected.
  🔸 IntelligenceX – is a search engine and data archive.
  🔸 binaryedge – it scan the entire internet space and create real-time threat intelligence streams and reports.
  🔸 Spyse – Internet assets registry: networks, threats, web objects, etc.
  🔸 wigle – is a submission-based catalog of wireless networks. All the networks. Found by Everyone.
  🔸 PublicWWW – find any alphanumeric snippet, signature or keyword in the web pages HTML, JS and CSS code.
  🔸 IntelTechniques – this repository contains hundreds of online search utilities.
  🔸 hunter – lets you find email addresses in seconds and connect with the people that matter for your business.
  🔸 GhostProject? – search by full email address or username.
  🔸 databreaches – was my email affected by data breach?
  🔸 We Leak Info – world's fastest and largest data breach search engine.
  🔸 Pulsedive – scans of malicious URLs, IPs, and domains, including port scans and web requests.
  🔸 Buckets by Grayhatwarfar – database with public search for Open Amazon S3 Buckets and their contents.
  🔸 Vigilante.pw – the breached database directory.
  🔸 builtwith – find out what websites are built with.
  🔸 NerdyData – search the web's source code for technologies, across millions of sites.
  🔸 zorexeye – search for sites, images, apps, softwares & more.
  🔸 Mamont's open FTP Index – if a target has an open FTP site with accessible content it will be listed here.
  🔸 OSINT Framework – focused on gathering information from free tools or resources.
  🔸 maltiverse – is a service oriented to cybersecurity analysts for the advanced analysis of indicators of compromise.
  🔸 Leaked Source – is a collaboration of data found online in the form of a lookup.
  🔸 We Leak Info – to help everyday individuals secure their online life, avoiding getting hacked.
  🔸 pipl – is the place to find the person behind the email address, social username or phone number.
  🔸 abuse.ch – is operated by a random swiss guy fighting malware for non-profit.
  🔸 malc0de – malware search engine.
  🔸 Cybercrime Tracker – monitors and tracks various malware families that are used to perpetrate cyber crimes.
  🔸 shhgit – find GitHub secrets in real time.
  🔸 searchcode – helping you find real world examples of functions, API's and libraries.
  🔸 Insecam – the world biggest directory of online surveillance security cameras.
  🔸 index-of – contains great stuff like: security, hacking, reverse engineering, cryptography, programming etc.
  🔸 Rapid7 Labs Open Data – is a great resources of datasets from Project Sonar.
  🔸 Common Response Headers – the largest database of HTTP response headers.
Mobile apps scanners
  🔸 ImmuniWeb® Mobile App Scanner – test security and privacy of mobile apps (iOS & Android).
  🔸 Quixxi – free Mobile App Vulnerability Scanner for Android & iOS.
  🔸 Ostorlab – analyzes mobile application to identify vulnerabilities and potential weaknesses.
Private Search Engines
🔸 Startpage – the world's most private search engine.
🔸 searX – a privacy-respecting, hackable metasearch engine.
🔸 darksearch – the 1st real Dark Web search engine.
🔸 Qwant – the search engine that respects your privacy.
🔸 DuckDuckGo – the search engine that doesn't track you.
🔸 Swisscows – privacy safe web search
🔸 Disconnect – the search engine that anonymizes your searches.
🔸 MetaGer – the search engine that uses anonymous proxy and hidden Tor branches.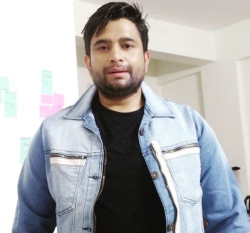 Latest posts by Rajesh Kumar
(see all)