Online Training Also known as computer based training (CBT), distance online learning, or e-learning, online training is a form of instruction that takes place completely on the internet. It involves a variety of multimedia elements, including graphics, audio, video, and web-links, which all can be accessed through one's internet browsers with a help of online trainers or tutors. With the growing reach of the internet in each home around a globe, Corporate Training, Online Tutoring and Digital Education growth has exponentials.
Due to COVID, Online tutoring is now preferred options for every parents who want to help their children to get up to date with the right education without much delay due to lockdown in schools the process of tutoring in an online, virtual, or networked, environment, in which teachers and learners participate from separate physical locations.
For the companies, Corporate training, also known as Corporate Education or more recently Workplace Learning,is a system of activities designed to educate employees online. Based on the recent survey done, from the last 12 months, almost 95% of the Corporate training has been done online and interactive.
Thus, in order to help Some of the good reference resources are as follows;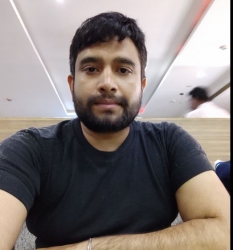 Latest posts by Rajesh Kumar
(see all)