Advanced Roadmaps aka Portfolio is a tool that enables teams to build plans and track progress in Jira Software. Being an add-on for Jira, it provides seamless integration with all data within the Jira system. It also provides multiple estimation methods, a visible roadmap, scenario planning, unlimited hierarchy, and reporting for any team.
Portfolio has three key value propositions: Visualization, Hierarchy and Alignment.
Why is it helpful?
Its design helps teams visually track their projects and issues and makes it easier to coordinate with one another.
Portfolio enables teams to create agile roadmaps by allowing teams to prioritize workload and separate tasks into sprints.
How to work with Jira Advanced Roadmaps aka Portfolio?
Step 1 – Organize your issue sources (project, boards, or filters)
Step 2 – Configure a custom hierarchy (optional)
Step 3 – Create a plan
Step 4 – Configure your teams
Step 5 – Manage your releases
Step 6 – Keep things up to date
Step 7 – Work with your plan
Reference
https://confluence.atlassian.com/jiraportfoliocloud/getting-started-with-portfolio-for-jira-873926170.html
https://www.glintech.com/events/past-events/jira-portfolio-workshop-2016/portfolio-recording-landing.html
Portfolio For JIRA 2.0 Training & Demo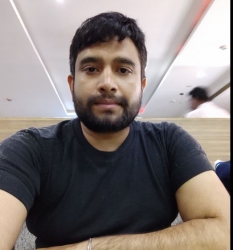 Latest posts by Rajesh Kumar
(see all)