What is Robotics:- Robots are machines that can be used to do jobs. Some robots can do work by themselves. Other robots must always controlled by humans. The study of Robots is called Robotics. The main era of robotic research and development was the in the mid-20th century, primarily within an industrial environment where repetitive movements and lifting of heavy objects made the use of machines over humans. Robots were mainly employed for tasks that were too dirty or dangerous for humans .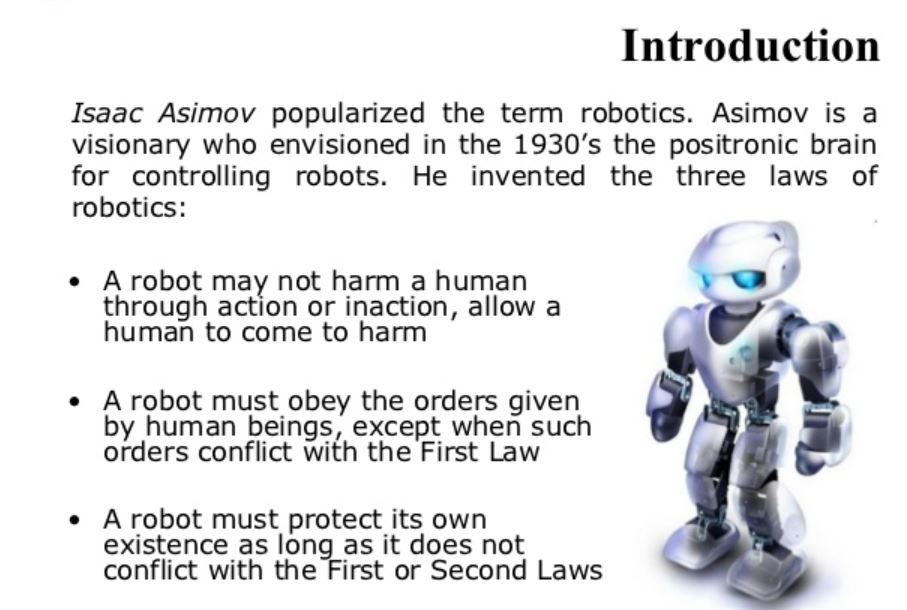 Robotics is the new revolution in this digital world. As you all know, robotics is widely used in manufacturing industries, laboratories, controlling traffic, research, to carry out search operations and in military missions. These have made the jobs of humans easier. In other terms, these have replaced many of the jobs that are otherwise done by humans. Technology is playing a pivotal role in helping humans work more effectively. Since automation has become an integral part of business operations, we can predict that robots are soon going to replace many jobs that are today performed by humans. Now that the corporate world is also on the cusp of entering the robotic age, let's see what advantages and disadvantages this technology offers to us.
Advantages Of Robotics:- There are several advantages of Robotics and some particular advantages are mentioned below,
Increase efficiency :- Robots can complete certain tasks faster and more efficiently than humans as they are designed and built to perform them with higher accuracy. In fact, if you are producing two to three items in the industry a day, with a robot, you can manufacture 50 to 100 items a day more accurately. This combined with the fact they are used to automate processes which previously might have taken significantly more time and resource results in the use of industrial robots to increase the efficiency of production lines.
Long Working Hours:- You can employ robots in places where it is risky for humans to handle jobs. They can work continuously for months together without a break, maintenance and are considered to be more productive than people. Humans go nuts and their brains stop working when they work without a break and sleep. However, robots can work without sleep and break.
Respective and dangerous tasks:- Some tasks are deemed as too dangerous or laborious and repetitive for humans to carry out and so instead robots can perform these tasks instead. Working conditions, therefore, can be vastly improved as well as the safety within factories and production plants by introducing industrial robots.
New Jobs:- With its progression, it churns out new jobs as people need to design and fix the issues in robots as well. Robots can work round the clock without getting tired. This is one of the advantages of robotics.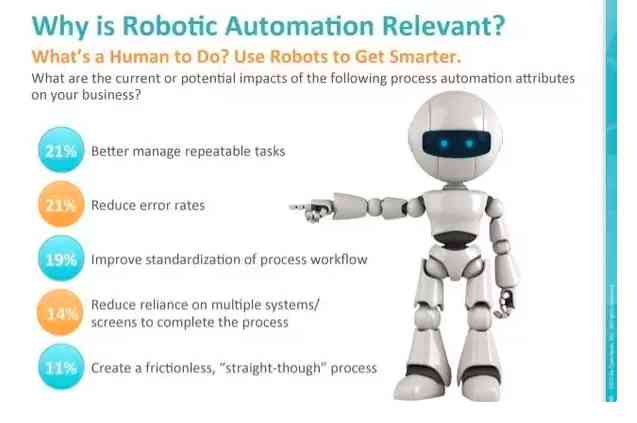 Disadvantages of Robotics:- All things comes with its pros and cons. There are several disadvantages of Robotics and some particular disadvantages are mentioned below,
Higher Cost & Continues supply power:- This is one of the disadvantages of robotics. Robots consume a lot of power to function. Robots need to be maintained continuously to keep them in good condition. You would need to invest a huge amount of money to buy robots. On top of this, to develop software to make it function as per your needs would cost even more also implementing industrial robots can incur a high capital as well.
Unemployment:- If robotics comes into trend, then many skillful workers would also lose their jobs and would be on roads, which is one of the disadvantages of robotics. Many daily wage workers would lose their jobs, which are actually the bread and butter of their families.
Dangerous:- Robots can also be dangerous to humans when they malfunction or designed to work for warfare and some of the countries have already started using robots in wars in various forms.
Emotionless:- Robots can never interact like humans, as they lack empathy, which is one of the disadvantages of robotics. If Robotics comes in to the force them in various parts of the personalized services human touch will be always missing.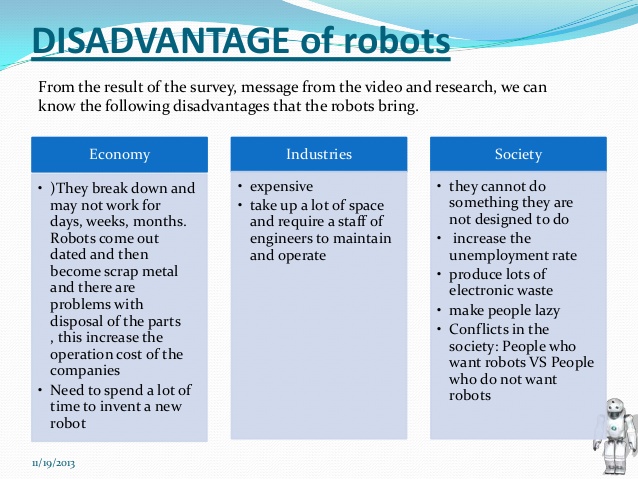 Here are Top 9 Robotic process automation tools:-
Blue Prism:- It can work on any platform with any application. For using this tool you should have programming skills however it is very user-friendly for developers. This tool is perfect for medium and large organizations. It have multiple features such as :
It supports multi-environment deployment model.
Security provided for network and software credentials.
It can be used on any platform.
Can work for any application.
2. Inflectra Rapise :- It provides support for hybrid business scenarios. Rapise can automate Web, Desktop and Mobile applications. It is friendly for programmers and non-developers as well. Rapise is on-premise solution.
This tool is perfect for small and medium organizations. It have several features such as :
Supports automation projects of any size
Record and play functionality
Web & desktop automation; Web and screen scraping
REST and SOAP calls and email processing (gmail, Office 365, private mail servers)
Provides open platform for enhancements and integration
Provides special support for Microsoft Dynamics applications.
3. Uipath :- It provides support for Citrix. It is user-friendly for non-developers too. It can handle complex processes. And this tool is perfect for any size of business because UiPath provides all core capabilities. It have several features such as :
It provides security by managing credentials, providing encryption and access controls based on the role.
It can automate faster. Eight to ten times faster automation through Citrix too.
It provides an open platform.
It can handle any process, in any number, irrespective of its complexity.
4. Automation Anywhere:- provides all core capabilities. It provides on-premise and cloud services. This user-friendly tool is perfect for medium and large organizations. The features of this tool are such as :
Provides Bank-grade security.
Provides security through authentication, encryption, and credentials.
Real-time reports and analytics.
Provides platform independence.
5. Pega :- A Business Process Management tool. It can be used on desktop servers. It provides only cloud-based solutions or services. It can work on Windows, Linux, and Mac. This tool is perfect for medium and large businesses. It have several features such as :
It will help you in the deployment of your solutions to the customers.
It provides a cloud-based solution.
It doesn't store any execution data in a database, rather everything gets stored in the memory.
With this tool, you can distribute the work to desktop, server, and employees as well.
6. Contextor :- This is perfect for any size front office. It provides on-premise and cloud services. It provides support for Citrix. It works for all workstation applications. Features of tis tool are such as:
Contextor can communicate with the active applications as well as with the applications that are minimized.
It can communicate with all workstation applications in parallel.
It supports Citrix and RDP hybrid virtualization environment.
It provides reports and analytics.
7. Nice System:- It is a smart tool and helps the employees in repetitive tasks. Features of tis tool are such as:
It provides attended and unattended server automation.
It will help you in automating mundane tasks, Compliance adherence and in Up-sell.
This system is made for employees from the back offices, Finance, HR, etc.
It provides cloud-based and on-premise solutions.
8. Kofax:- works with any application virtually. Coding skills are not mandatory for this tool. It can process data from any website, desktop application, and portal. Features of this tool are such as :
It does repetitive tasks efficiently.
Intelligent tool for monitoring and optimizing the processes.
It can be managed centrally from a server.
Easy to integrate with Kapow Katalyst Platform.
9. Kryon :- It has three solutions for automation. Unattended, Attended, and Hybrid. An unattended solution is an intelligent tool and can take decisions. Attended tool will give you speed, accuracy, and efficiency at work. Features of this tool are such as :
Kryon provides attended and unattended and hybrid automation.
It is a scalable system.
It helps in improving productivity.
It provides a recording facility.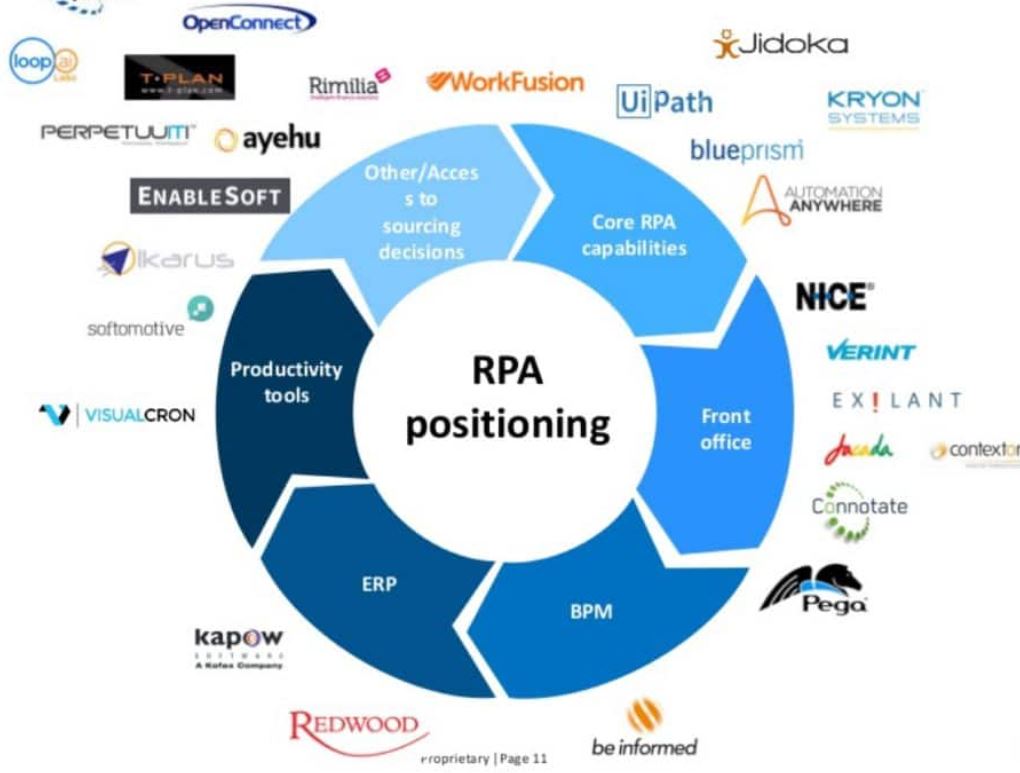 Reference – Best Artificial Intelligence Curses – https://bit.ly/3kAFXWp , https://bit.ly/3prd1DC
Reference – Best Machine Learning Courses – https://bit.ly/3exXs8a , https://bit.ly/36feGmT
Reference – Best Big Data Courses Curses – https://bit.ly/38jS1Zt , https://bit.ly/2GAGjhy
Useful Reference:-
Best Artificial Intelligence Course
Latest posts by Shivam Awasthi
(see all)