What is Social Bookmarking :- An online service which allows users to add, annotate, edit, and share bookmarks of web documents is called Social bookmarking. Since 1996 many online bookmark management services have launched . Such as Delicious, founded in 2003 and popularized the terms "social bookmarking" and tagging .Tagging is a significant feature of social bookmarking systems, allowing users to organize their bookmarks and develop shared vocabularies. In a social bookmarking system, users save links to webpages which they want to remember and/or share. Usually these bookmarks are public, and can be saved privately, shared only with specified people or groups, shared only inside certain networks or another combination of public and private domains.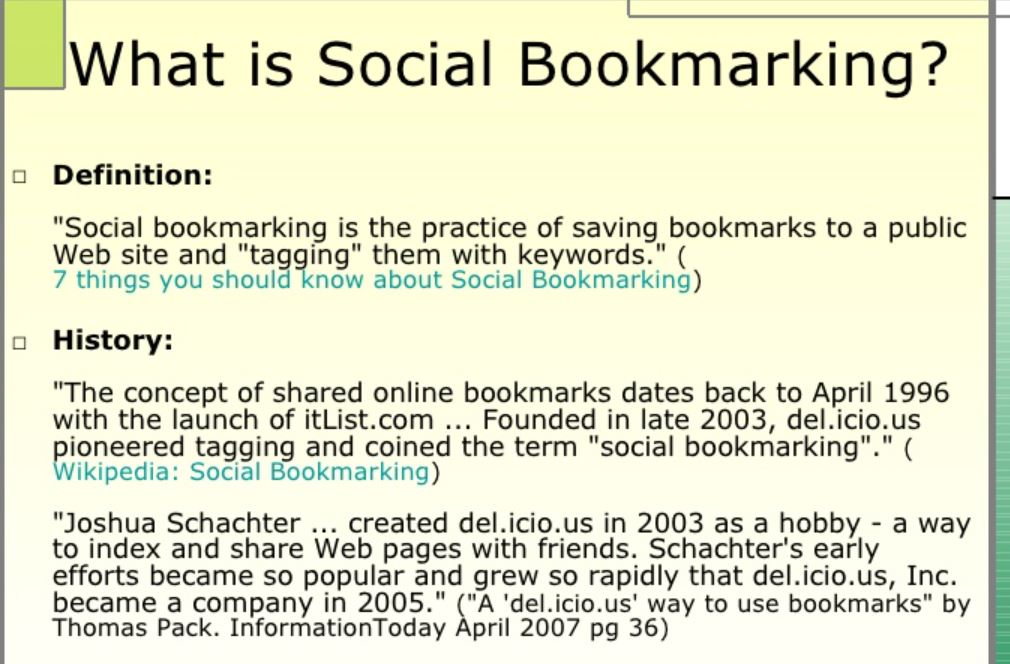 Use of Social Bookmarking :- In the virtual world today, the only important thing is that popular web sites mean more traffic , more visitors and more options .you want people to like your site and return to your site regularly to see if they're something new and interesting. There are three direct benefits of Social Bookmarking which are mentioned below:-
Driving free and targeted traffic to your website or blog
As there are hundreds of social bookmarking sites on the Internet with a smart social bookmarking campaign can lead to thousands of people to your website. Better yet, most of this traffic is very targeted to your website and the topic of your niche. This means that people who come to your website is very interested in what you say, what you offer or what you sell on your site. This can make a big difference in the popularity of your website and profitability.
Improving your site's authority and backlinks
Most of the Social Bookmarking websites have great value in the eyes of search engines. You can tell that by looking at the domain authority of most social bookmarking sites. These are very popular and well-organized source for links to their websites that will give you a good ranking in search engines, along with highly targeted traffic.
Boosting the popularity of the website or the blog
Without a substantial effort on your part, your link, or email content is displayed on hundreds or thousands of other Web properties that will send you additional traffic. These websites are edited by real people searching for these websites, check the content and rank up or down as they like. This means that your link, mail, or content become very popular on this site, your link or content may be viral – people will rank well, probably they will share on some of their blogs or social networking sites.
How its effective in SEO :- I highly recommend you to not ignore the importance of using social bookmarking sites. Its a effective method to build relevant one-way links. A majority of the bookmarking sites consist of High domain authority and Allow Do Follow link attribute to your article summary links. Social Bookmarking has a positive impact on Index Rate and authority of domain. Generally, most of the good and popular Bookmarking sites consist of a high PageRank which passes quality link juice, eventually helping your blog out to improve in page ranking and SERPS. Especially in 2018, when being social really matters for search engine ranking.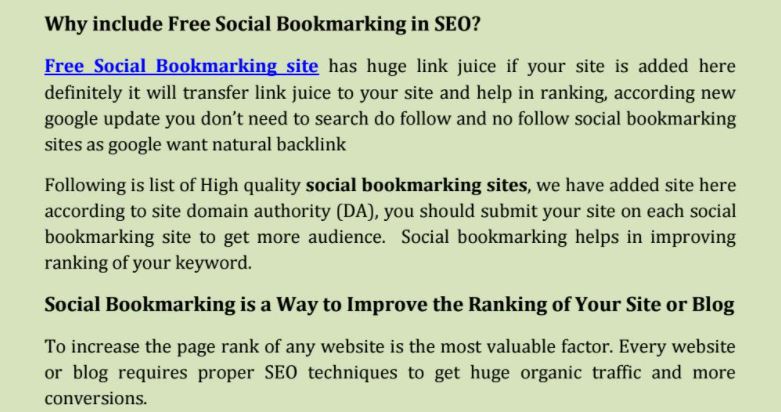 How Social Bookmarking Works:- Social bookmarking works because of the people who share information they find online with each other by using the different features that social bookmark services such as online bookmarks, categories, and rss feeds provide make it easier for people to find sites that interest them in new and sometimes unpredictable ways. People are connected to each other through these services, forming social and interacting networks, helping others find information, and spreading the word about sites they enjoy and much more.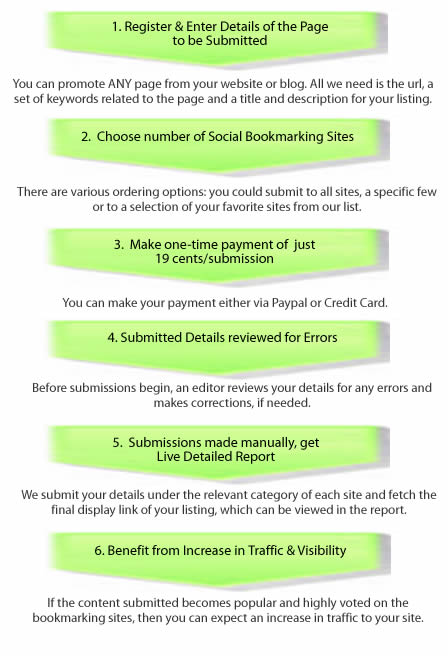 List of Top 5 Social Bookmarking websites along with their Alexa ranking :-
| | |
| --- | --- |
| Website Name | Alexa Ranking |
| www.google.com | 1 |
| 4www.facebook.com | 4 |
| https://twitter.com/ | 36 |
| www.reddit.com | 18 |
| www.tumblr.com | 85 |
Useful Reference:-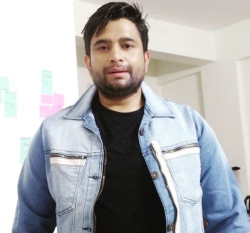 Latest posts by Rajesh Kumar
(see all)