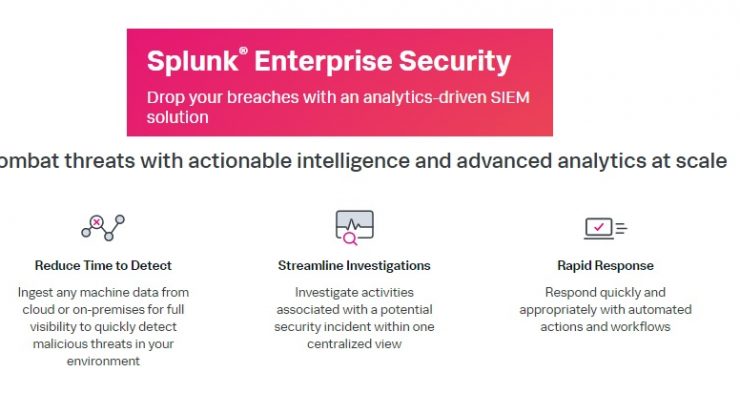 What is SIEM and Why is it so Important?
If you would like to know What is SIEM and Why is it so Important, Please refer this url.
What is Splunk?
Splunk Inc. is an American public multinational corporation based in San Francisco, California, that produces software for searching, monitoring, and analyzing machine-generated big data via a Web-style interface.
Splunk (the product) captures, indexes, and correlates real-time data in a searchable repository from which it can generate graphs, reports, alerts, dashboards, and visualizations.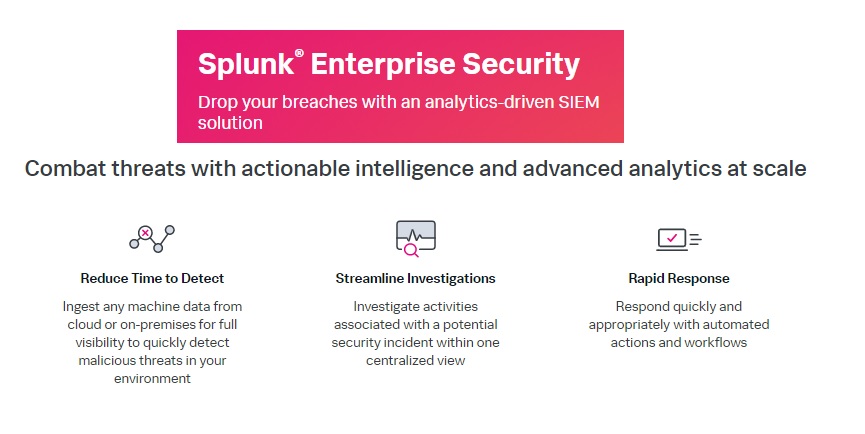 What is Splunk Enterprise Security (ES)?
If you need to detect and respond to threats quickly, Splunk Enterprise Security is the tool for you. Splunk ES is a premium security solution requiring a paid license. Splunk Enterprise help Combat threats with actionable intelligence and advanced analytics at scale.
Splunk Enterprise Security Unlock the power of analytics-driven security. Identify, prioritize and manage security events with event sequencing, alert management, risk scores, and customizable dashboards and visualizations.
Splunk Enterprise Security (ES) enables security teams to use all data to gain organization-wide visibility and security intelligence. Regardless of deployment model—on-premises, in a public or private cloud, SaaS, or any combination of these—Splunk ES can be used for continuous monitoring, incident response, running a security operations center or for providing executives a window into business risk.
Can I try Splunk Enterprise Security before I buy it?
Yes. The Splunk Enterprise Security Online Sandbox, a free 7-day evaluation, enables you to experience the power of Splunk Enterprise Security – with no downloads, hardware set-up, or configuration required. Splunk Enterprise Security is a Splunk Premium Solution, which requires a Splunk Enterprise license or Splunk Cloud subscription.
Splunk ES provides organizations the ability to:
Improve security operations with faster response times
Customizable Dashboards
Asset Investigator
Unified Search Editor
Statistical Analysis
Incident Review, Classification and Investigation
Incident Review Audit
Improve security posture by getting end-to-end visibility across all machine data
Security Posture
Incident Review and Classification
Built on a Big Data Platform for Security Intelligence
Increase detection and investigation capabilities using advanced analytics
Asset Center/Identity Center
Advanced Threat Investigation
Visual Anomaly Detection
Protocol Intelligence
Integration with Splunk UBA
UBA Anomalies
Identify, Prioritize and Manage Security Events
Manage Alerts
Manage Alerts
Operationalize Threat Intelligence
Quickly Identify Security Events
Understand Identity and Privilege Levels
Access Protection
Endpoint Protection
Network Protection
Make better informed decisions by leveraging threat intelligence
Splunk ES leverages Splunk Enterprise to bring in any data without custom connectors or vendor support, enabling new data sources to be utilized quickly and easily, without expensive and time-consuming professional services engagements.
Optimize Incident Response
Investigator Journal
Investigation Timeline
SIEM aka Splunk Enterprise Security Highlights Splunk software can be used to build and operate security operations centers of any size
Support the full range of information security operations, including posture assessment, monitoring, alert and incident handling, CSIRT, breach analysis and response, and event correlation
Out-of-the-box support for SIEM and security use cases
Detect known and unknown threats, investigate threats, determine compliance and use advanced security analytics for detailed insight
Proven integrated, big data-based security intelligence platform
Use ad hoc searches for advanced breach analysis
On-premises, cloud, and hybrid on-premises and cloud deployment options
Improve operational efficiency with automated and human-assisted decisions by using Splunk as a security nerve center
Actionable guidance on how to investigate and take action on threats detected in your environment using Analytic Stories
Splunk Enterprise Security is the nerve center of the security ecosystem, giving teams the insight to quickly detect and respond to internal and external attacks, simplify threat management minimizing risk. ES helps teams gain organization-wide visibility and security intelligence for continuous monitoring, incident response, SOC operations, and providing executives a window into business risk.
Continuously monitor: clearly visualize security posture with dashboards, key security indicators, static & dynamic thresholds, and trending
Prioritize and act: optimize, centralize, and automate incident response workflows with alerts, centralized logs, and pre-defined reports and correlations
Conduct rapid investigations: use ad-hoc search and correlations to detect malicious activities
Handle multi-step investigations: trace activities associated with compromised systems and apply the kill-chain methodology to see the attack lifecycle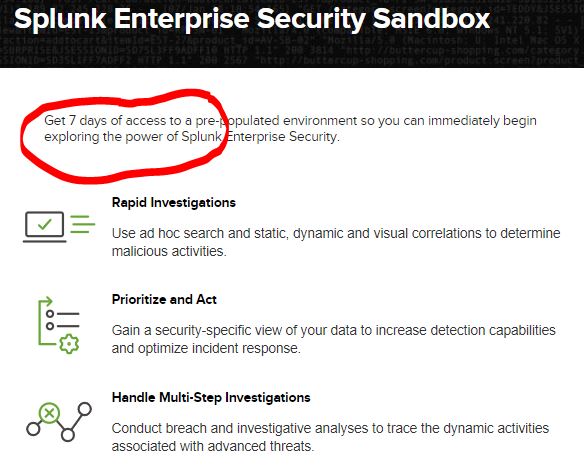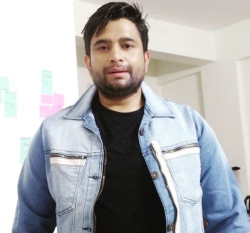 Latest posts by Rajesh Kumar
(see all)