If you've even thought of shelling out wads of hard-earned cash for a paid web analytics tool, then you might want to think again after reading this article.
What is Web Analytics?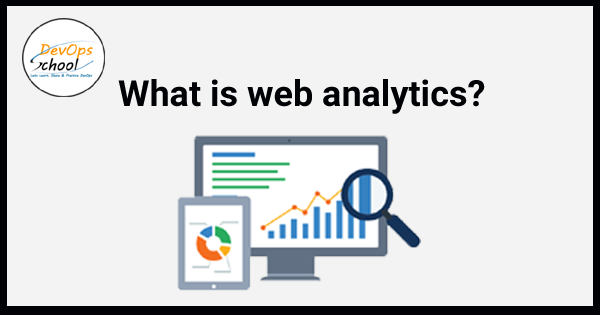 Web analytics is a way of collecting and analyzing what's happening on your website to see what your visitors are doing, where they come from, what they like, and a whole lot more. By using a web analytics tool to collect data, you will be able to know what is and is not working, and then steer your website in the right direction. There is a lot of data that you can collect on how to interact with people on your website. For example, you can track overall visits, the pages users spend the most time on, which sites took them to your site, and more.
If you are new to web analytics, the amount of information you can get can be overwhelming, as it has to figure out what to do with it. However, making sense of this data is necessary, as it will enable you to keep a finger on the pulse of your site.
8 Best Web Analytics Tools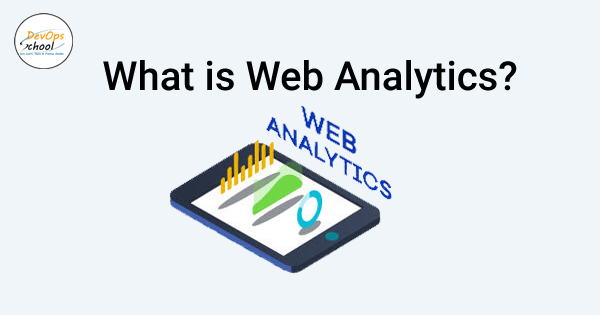 1. Google Analytics
Google Analytics is a great service for many reasons, at least its price tag is zero. Another great benefit for site owners is its ease of installation. In just a few simple steps, site owners can track most people who visit their site.
After signing up for an account and adding a small snippet of code to every page, site owners are ready to track the wealth of information. But not every visitor can be tracked, and not all types of interactions with the original installation of Google Analytics can be recorded. And both of these limitations are due to the intrinsic functioning of the GA.
Keeping this in mind, I am hoping that this post will help to destroy what is really going on in Google Analytics. In particular, I am going to focus on how GA collects information from site visitors. With a better understanding of this process, you should be able to identify situations in which Google Analytics cannot provide very accurate information to your site.
2. Clicky
Clicky is a real-time analytics platform that provides exceptional features at very reasonable prices. As you might expect from most analytics platforms, you will be able to access site usage data such as visitors, location, time spent on-page, and bounce rates. You'll find keyword ranking, uptime monitoring, and user access to things like heatmap you can target visitors, sessions, and over the group.
3. Adobe Analytics
If you have multiple sources to pull data, and not just your website, you may Adobe Analytics to find a suitable alternative. It gives you virtually allow to get data from anywhere and it's all in one place, which makes it an incredibly robust tool for those more advanced side of it.
From the web, marketing, and audience analytics to multichannel data collection and custom variables, you will be able to take action on all the things shown by Adobe analytics, appraised, and appraised. It is a blind tool, which can resonate with some people, who do not love seeing the Bland chart.
4. Crazy Egg
Crazy Egg is a popular tool that can help you get more sales with increasing traffic and some specific characteristics. It will look at the video rather than the cold numbers, which is a good option for them. For a view of the most interesting ways that your users are able to interact with your site, they are called user recording, which records all user sessions.
It can identify the pain points so you are doing through your visitor video playback that allows you to view it on your site to ensure an enjoyable experience for your visitors. You can also check to see if the new users, mobile or most active that how people have interacted with a variety of customer visits your site. Crazy Egg allows you to view the Heatmap user data and allows you to use an auxiliary A / B testing tool to work your data findings.
5. Optimizely
Test your website for performance, products, and revenue generation through optimized. It is high time that you stop experimenting with your website on a predictable basis. Instead, use real data to optimize your site for better results. It is one of the most cost-effective web analytics tools on the market that design, user interface, user experience, call-to-action and test your site's performance. Rely on real data of your visitors traveled to optimize conversions. The best thing about this platform is that you have to choose the paid plans of various types, depending on your needs.
6. SimilarWeb
Similarly, lets you compare the data against information about any website or plug-in mobile app in, traffic and rankings, and competitive sites. URL After registering, you can see the website of the global rank, country rank, class rank (such as books and literature, shopping and marketing and advertising), and traffic by country. You also have an overview of all visits desktop and mobile for the last six months, which are broken down by time-on-site time, page visits, and bounce rate per.
7. Open Web Analytics
Another great, free web analytics tool Open Web Analytics. In terms of the open-source framework set up a little more, but what do you, are helpful guides to show it.
Open Web analytics can supplement provides another website with the same broad analytics tool options. In addition to keeping an eye on the live site traffic, referral, and other required metrics, the OWA page heatmap also provided, which are clicked where the visitor page allows you to view it. This is a useful feature that can allow you to adjust to assure its CTA (call to action) placements accordingly.
8. Chartbeat
Chartbeat a user analysis platform for the websites is content-heavy, such as news sites and blogs. It is provided with a feature-rich dashboard of your uploaded video with live traffic, historical traffic, which makes it a great tool for how your content, measure it. The Creators of Chartbit know that we live in a mobile-centric world, it offers a wealth of features that focus on mobile devices. As such, you can expect to see integration like Facebook Instant and Google AMP.If your business has its own mobile app, you can also integrate it with Chartbeat and get detailed information and breakdown.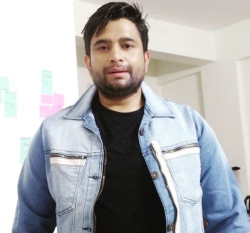 Latest posts by Rajesh Kumar
(see all)