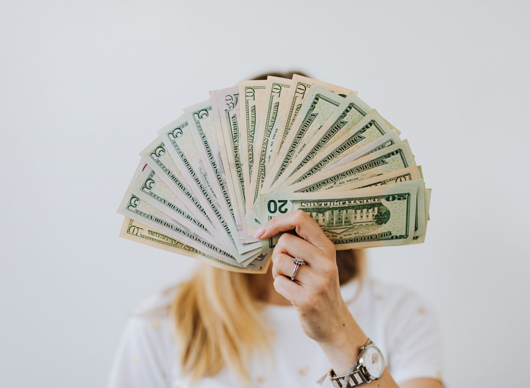 As they say, when you are a student, you live your brightest life. But they often forget to mention that when you are a student, you often don't have enough money. You want to go on vacation, lie on the beach, buy a new MacBook, and do many other things. But, in reality, you cope with debts and share a room in a dorm with three more students. So, you need to learn to save money.
But saving isn't just about saving money. It's also about spending money smartly. The student needs to understand that the money spent should bring not only pleasure and benefit but also additional profit. Therefore, spending money on coffee and buns in Starbucks, a new smartphone, or a souvenir means giving your money to someone without a cashback.
To live a self-sufficient life (and not beg for money from parents), we have compiled a selection of effective saving tips for university students.
Plan your expenses on food
Calculate your cost of food. Typically, students eat at home where parents feed them after the university day. Therefore, if you have a hearty breakfast and dinner at home, then you will not spend money at the university on snacks. You can also carry lunch from home. Thus, you can go to zero in food costs.
Prioritize wisely
Saving for the sake of saving is ineffective. You need to save money to achieve something. But the goal of "living better" is not good. It is too vague and doesn't provide sustainable motivation. It is better to choose something material and tangible as reference points. By prioritizing, you will know what you are saving for and how long it will take. And also, you will not deprive yourself of spending that makes life in the present more fulfilling and satisfying.
For example, if you love painting or swimming, don't stop doing it. Without a positive charge, any savings will not be a joy. Instead, focus on a different category of spending where the restrictions won't be significant.
Gift sites
Before you buy something, we recommend that you visit online platforms where people donate things. This is a new phenomenon in some countries. So, there are not so many sites. Still, it becomes very popular every year. The point is not to throw out good things and not keep them in the closet for years, but to give them to the one who needs them more. This applies not only to clothing but also to furniture, food, books, and other things.
Learning financial literacy
Being financially literate means keeping an eye on the country's economy, exchange rates, peculiarities of various bank accounts, and more. Track such things on specialized or news resources. Choose the ones you trust. Also, observe what your money goes to during the week. Write down everything — from your cup of tea in the dining room to shopping. By the end of the week, you will understand what and how much money you spend.
Find a part-time job
Constant work can have a bad effect on your study but at least some additional income will not be superfluous. There is a lot of work for students. And this is not only courier and posting ads. If you make an effort, you can get an internship in your specialty.
Take care of your health
One of the important points in the question of saving money is the prevention of various diseases. One of the first things that you should do before you become a student is to complete a full medical examination. Most serious diseases can be prevented by passing preventive examinations on time, and their development (in the absence of savings) will make it necessary to apply for loans. These, in turn, can cause additional costs for many years to come. The same applies to the prevention and timely treatment of minor diseases.
Compare prices
Always compare different stores before buying something. We all have our favorite store where we can buy certain things. But you shouldn't lose your mind without looking around. Many stores compete for customers and you need to make sure you get the best deal.
Try not to use credit cards
Taking and giving back money is an endless, addictive process. And the further you go, the more difficult it will be for you to get out of it. And don't borrow from friends. And if you did it, give it back on time by all means. If you decide to make a large purchase, then it is better to save money for it yourself for several months than to get into debt.
Order inexpensive homework assistance
Modern educational technologies make it possible to obtain higher education without leaving home. But the requirements for students are becoming higher every year and the amount of information is increasing. In such conditions, the provision of a cheap essay writing service to students is becoming increasingly popular.
By choosing a proven site, you can entrust a large number of assignment papers and essays to experts while studying excellently and going about your business. Prices of the DoMyEssay site are several times lower than on any other similar site since there are no intermediaries. On the site, you will find a solution to any problem. Moreover, in a direct dialogue with the doers, you can discuss the terms of cooperation and come to a mutually beneficial option.
Always have money for emergency expenses
Repair of a laptop, printer, smartphone, shoe repair, and purchase of stationery or medicine is hard to plan. Who knows what might happen tomorrow! Therefore, it is better to have money in stock for unforeseen expenses. Each time, think about whether it is possible to solve the problem economically.
It doesn't follow from these tips that you need to deny yourself everything. But remember that the ability to separate the necessary from the momentary characterizes a successful person. And student time is the time to learn responsibility for yourself and your future.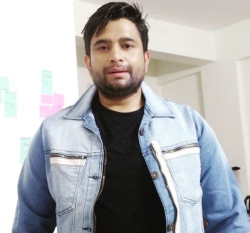 Latest posts by Rajesh Kumar
(see all)