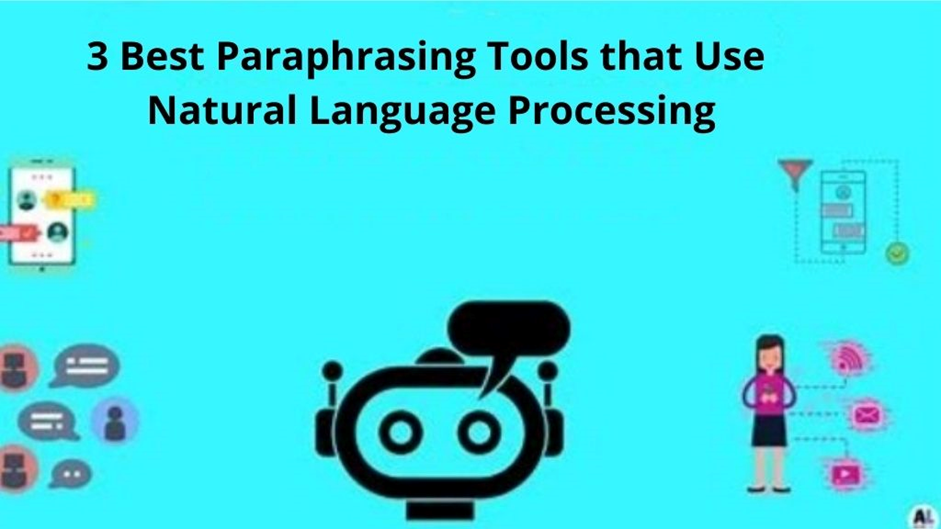 Content is king. It helps you raise your voice in any niche you are interested in. Content creation is challenging. However, it is essential to get your goals, be you a student, writer, or businessman.
What matters is the quality of content you are producing. Creating exceptional content is important.
This is especially true when it comes to posts and articles written on your company's blog since you want your readers to be as engaged as possible with the content they're reading.
You need to put real effort to generate more high-quality content on your website to combat the immense market competition.
However, this is easier said than done and requires a lot of time and much more hard work.
Because achieving a high level of engagement isn't always easy, despite your best efforts or creative skills.
That's where natural language processing (NLP) comes in; it can help you make your content more engaging by analyzing and understanding the meaning behind what you've written.
Natural Language Processing is a huge tech field that is transforming the face of data analytics and is gaining popularity rapidly. But what is it exactly and how it has made this much chaos in this big data world?
What is NLP?
Well, Natural language processing (NLP) is a field of computer science that focuses on giving computers the ability to understand human natural language content, and extract meaning.
It's a type of artificial intelligence (AI) that lets technology get a huge advantage in understanding human language.
NLP and paraphrasing tools
Every writer needs some sort of writing assistance to get their job done on time.
Rewriting the existing content requires smart work because when you copy content from another source and do not rewrite it properly, you will face content duplication or plagiarism.
You can do paraphrasing manually but when you have loads of tasks to be completed in strict deadlines, an NLP paraphrasing tool can help.
Natural language processing technology when integrated into the paraphrasing tool aims to improve the uniqueness and originality of the work.
The most obvious reason behind that is the paraphrasing software that changes the text as little as possible from the source text, leaves the text with the same concept in a different way.
Being a writer, you might have come across the numerous paraphrasing tools that claim to rewrite your content fast and effectively. It will assist you in recreating the existed content in a unique, fresh, and distinctive way.
Online paraphrasing tools do not change the text context. Rather, these tools help you write text in another way having the same meaning.
These rewriting tools also take well care of text comprehensibility and core meaning behind it. They help you get effective outcomes beyond your expectations.
Well, you must be wondering what is the link between NLP and paraphrasers. Most of the online paraphrasers are developed by using NLP technology which means that these tools are not capable of altering the text context.
Rather they change the text structure by changing the synonyms and polishing it in a way that is understandable and readable.
The NLP paraphrasers make sure that the rewritten text has good quality and it can rank in Google's top result pages.
Additionally, these NLP-based paraphrasing tools work great to eliminate duplicate issues in your content.
The below-mentioned three paraphrasing tools use NLP technology to rewrite the content. You will get high-end results above your expectations.
This online paraphrasing tool offers free rephrasing, or rewording of online content, and removes plagiarism from the rewritten text.
This sentence rewriter and word rephrase is the finest choice for all writers out there.

Features of paraphraser.io
Analyze text at the human level:
Paraphraser.io is integrated with the advanced NLP technology that analyzes the text and rephrases it at the human-readable level. The final content will be easy to grasp and free from all types of duplication.
State-of-the-art artificial intelligence (AI):
This NLP-based AI rewriter is undoubtedly the most sophisticated one. It can capture sentences and generate text uniquely and distinctively.
Keeps the original meaning same
Unlike other paraphrasers, this AI-powered software keeps the original meaning of the text the same while adjusting the sentence structure, and synonyms.
This tool possesses a highly advanced innovative algorithm that rephrases the online content professionally in a way that it will not be caught by any plagiarism checker. You can say that before paraphraser.io, web-based content spinning was impossible.
Last but not the least, it does not compromise the content's integrity.
This is another paraphrasing tool that uses NLP technology to rewrite a text by replacing terms with synonyms and by incorporating comparable sentence structure.
This amazing tool is great for generating blog content, copywriting, and articles in bulk.

Features of rephrase.info
Free Paraphrasing Tool:
This tool is completely free to rephrase text in bulk. You don't have to sign up or subscribe to utilize this tool.
Retain the original context:
This paraphraser helps you rewrite content while keeping the same meaning in addition to generating it distinctively.
Unlimited rephrasing:
Each time you press the "paraphrase" button, the AI system rewrites the content and creates a whole new piece of text. With this tool, you can rephrase as many times as you want without losing the originality or readability of the text.
Plagiarism-free:
You can now avoid plagiarism penalties by rephrasing text using this tool. It switches the content that does not have any duplicated pieces left behind.
Privacy Policy:
This tool does not make any of the input content shared with any third party. There is no need to worry about your content being stolen. This tool is designed to keep your personal information safe.
Quillbot:
Quillbot is an online article paraphrasing tool that helps you create multiple versions of your content by replacing words with their synonyms. It has this wonderful capability as it offers different modes of rewriting the text such as standard, fluency, normal, simple, creative, expand, and formal.

Spinbot has many wonderful features like:
Improves writing:
This tool helps you communicate your ideas more effectively, and it is a great way to improve your writing style and vocabulary through its advanced NLP technology.
Meaningful synonyms:
It automatically detects each meaningful word and changes it with more suitable and meaningful terms that do not change the core concept of the text. It also offers you some choices in synonyms to choose from.
Readable content:
A highly efficient and powerful tool that makes rewriting a breeze for writers— it will restructure and reformulate sentences in ways that are readable and make absolute sense, and also sound like the text came from a native speaker.
Free and paid versions:
This paraphrasing comes for free with limited writing modes of up to 700 characters. However, to enjoy unlimited free usage with distinctive modes, you need to have it paid version that comes at $14.95/month.
Conclusion
If you want to find the best paraphrasing tool that uses Natural Language Processing, you need to figure out what specific task you need to accomplish. That undoubtedly demands a great deal than simply choosing the first option from a Google search.
Whether you're looking for a general-purpose paraphrasing tool that can help you get more traffic or you are looking for a quick paraphrasing tool to write an article from scratch, these three best paraphrasing tools will come in handy.
Choose the one that best fits your needs, edit your content by yourself because the Internet loves nothing more than to reward writers who don't sound like robots.
Being more human they can only help your SEO efforts—and even more importantly, help you connect with your readers in a way that's more heartfelt than ever before.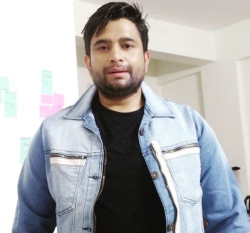 Latest posts by Rajesh Kumar
(see all)