geethusri26 created the topic: Bug Tracking Tool in TFS
Hi,
Can anyone please share your ideas and experiences using Bug tracking tool in TFS.
We are in process of migrating from Quality center to TFS so I need to know the pros/cons of using TFS bug tracking tool.
If anyone has any documentation please share it.
rajeshkumar replied the topic: Re:Bug Tracking Tool in TFS
TFS is a real power house when it comes to tracking issues, impediments, etc. in terms of a Team Project solution, but using the process templates that ship in the box you may not necessarily find all the features you are looking for, i.e. time management and tracking.
You can have a look on these links… msdn.microsoft.com/en-us/library/ms181268%28VS.80%29.aspx
www.scmgalaxy.com/component/content/arti…tracking-system.html
Regards,
Rajesh Kumar
Twitt me @ twitter.com/RajeshKumarIn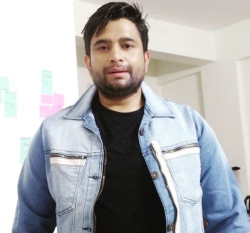 Latest posts by Rajesh Kumar
(see all)