When you think of the cloud, Agile application lifecycle management may not be the first thing that comes to mind. CollabNet is hoping to change that with a beta distribution that combines Subversion, Apache and ViewVC with a web-based management interface.
Dubbed CollabNet Subversion Edge, the graphical user interface (GUI) works to simplify installation, administration, use, and governance of the software stack. It does this with a built-in update mechanism that alerts users when new software components are ready to install. Users can then install those updates directly from the browser.
The idea is to make it faster and easier to deploy Subversion servers by reducing administration time. And the promised end result is cost savings, says CollabNet in Brisbane, Calif. The graphical user interface on the open-source software is central to the promise. The interface aims to eliminate admin errors, make management of employee and external partner development teams more secure, and provide operational analytics.
CollabNet CEO Bill Portelli says the new product fits in with the company's mission to advance the way in which Agile teams develop software. He went on to say that the company listened to the market and worked closely with global talent on the open source project.
"What's clear is that Subversion installation, administration, security, and governance have historically been command-line-driven, requiring special expertise and up-to-the-minute knowledge," Portelli says, adding that CollabNet Subversion Edge is a response to that challenge.
A closer look at Subversion Edge
In an effort to make it easier to deploy Subversion servers, CollabNet Subversion Edge includes a certified bundle of all the software components of a fully functioning, Apache-based Subversion stack. This bundle effectively does away with the need to search the web for software versions that work together. Then there's the administration console that installs, manages, and updates the entire stack.
Beyond the deployment, the web-based user interface also works to streamline common administrative tasks, like creating and managing Subversion repositories, starting and stopping the Subversion server, and monitoring server health. The software automatically rotates and archives the logs, and an integrated auto-update feature lets users know when compatible updates are available for any of the distribution components.
On the security and governance front, CollabNet Subversion Edge offers web-based, role-based access control to manage all of the software's administration features. It also lets admins manage internal and external user access to the Subversion repositories to bolster governance.
Free downloads of the beta version are available immediately on the CollabNet site. General availability is expected later this summer.
BriefingsDirect contributor Jennifer LeClaire provided editorial assistance and research on this post. She can be reached at http://www.linkedin.com/in/jleclaire and http://www.jenniferleclaire.com.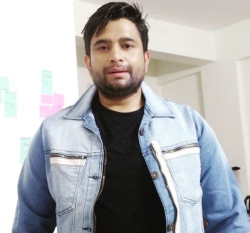 Latest posts by Rajesh Kumar
(see all)