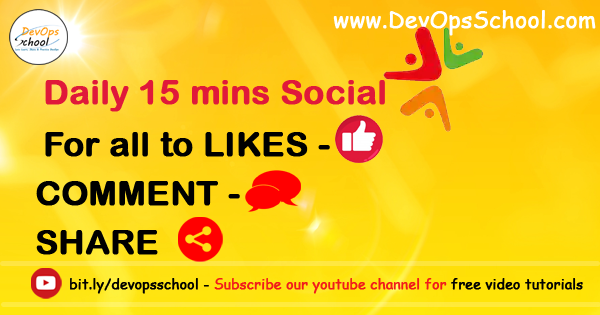 SOCIAL Daily 15 mins
Amardeep (SurgeryPlanet) – Daily 15 mins.
Health, Medical and Fitness Suggestion Image, Video from Youtube, URL from Good websites and Jokes and Meme
Chetan (My Hospital Now) – Daily 15 mins.
Health, Medical and Fitness Suggestion Image, Video from Youtube, URL from Good websites and Jokes and Meme
Chandan (MyMedicPlus) – Daily 15 mins.
Health, Medical and Fitness Suggestion Image, Video from Youtube, URL from Good websites and Jokes and Meme
Ajay (ProfessNow ) – Daily 15 mins.
Image, Video from Youtube, URL from Our websites only, Jokes,Funny Images and Meme on following…Lawyer, Interior designers, Chartered accountant, Nurse, Teacher, Marriage Planner, Drivers, Physical, Therapist and Pilot.
Bittu (HolidayLandmark) – Daily 15 mins.
Travel and Tourism Images, Travel and Tourism Our Pages, Travel and Tourism Images from Our Channel and Popular channel, Travel and Tourism Jokes and Memo, Funny Images
Linkedin Group (Create it)
Rajesh (Cotocus) – Daily 15 mins.
Cotocus Product Promotion.
Linkedin Group – Create it
Facebook Page Work – Daily By Mantosh / Vikas / Biraj / Ashwani
One Training Pic – Weekly
One "What is PIC" – Weekly
One Software Engineer/Programmer Funny Pic – Daily
One Tools Architecture Pic – Weekly
One Training Ads – Weekly
Youtube Video Publishing – Every Second Day
One Tutorials Web url – Daily
Check Page Inbox and act
Check health of the page and missing/improment area
MANTOSH – DevOpsIndia – DevOpsCommunity – DevOpsSchool – scmgalaxy
VIKAS – BestDevOps – DevOpsFreelancer – devopscertification – DevOpsConsultant – DevOpsTrainer – DevOpsTraining
BIRAJ – AgileDevOps – DevopsChennai – DevOpsBangalore– DevOpsHyderabad – DevOpsPune
ASHWANI – DevopsDelhi – LearnDevOps – BuildandReleaseEngineer – Build2Release – DevOpsConsulting
Facebook Group Done by Vikas/Biraj – Daily
Accept a Invitation of Pending Members Daily
Block and Delete Ads pods and SPAM Daily
Post one DevOpsSchool Tutorials Daily
Post one Video Tutorials Daily
Add/Update Trining Calenders of the Group
Post Training Promotions
Check Post and Reply if needed.
VIKAS – DevOpsIndia – Biraj – DevOpsSchoolCommunity
Daily Twitter Work done by Mantosh/Vikas/Biraj
One Software Engineer/Programmer Funny Pic – Daily
One Tools Architecture Pic – Daily
One Training Ads – Daily
Youtube Video Publishing – Daily
One Tutorials Web url – Daily
Linkedin Daily Work by Mantosh / Vikas / Biraj
Add 5 DevOps Engineer in Your Network
Post One Web Tutorials Links with tag
Post One Video Tutorials Links with tag
Manage group members and Profile
Invite 10 people Daily in Group add and grow
Post One add Daily
One Software Engineer/Programmer Funny Pic

Mantosh Profile (by Mantosh)
Rajesh Profile (by Mantosh)
Vikash Profile (by Vikas)
Roushan Profile (by Vikas)
Biraj Profile (by Biraj)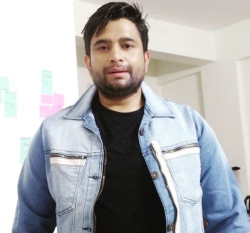 Latest posts by Rajesh Kumar
(see all)