What is Google Alerts?
Google Alerts is a content change detection and notification service, offered by the search engine company Google. The service sends emails to the user when it finds new results—such as web pages, newspaper articles, blogs, or scientific research—that match the user's search term.
How to get Google Alerts of new Tutorials and content updates from DevOpsSchool.com?
You need to set these two keywords
devopsschool && "devops school"
Make sure that, "Sources" and "How Many" Fields should be checked in as per the image below;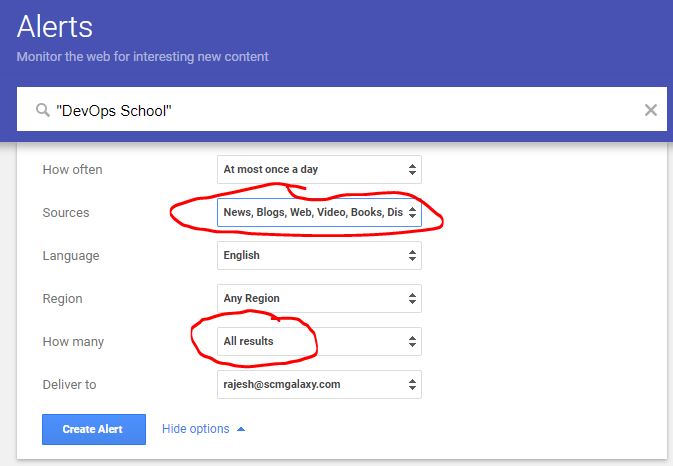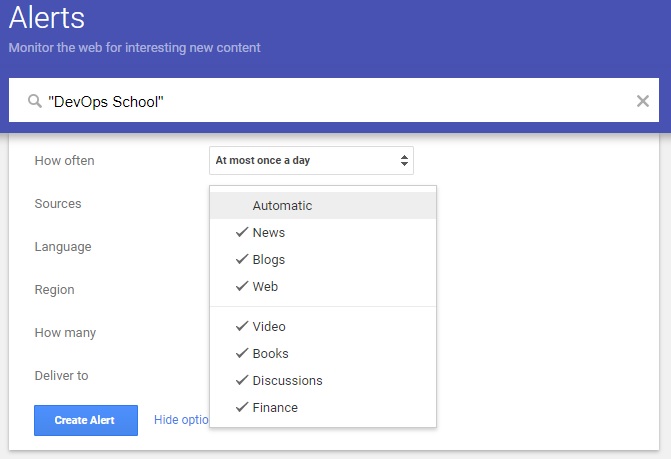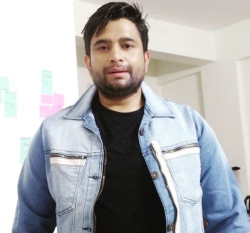 Latest posts by Rajesh Kumar
(see all)