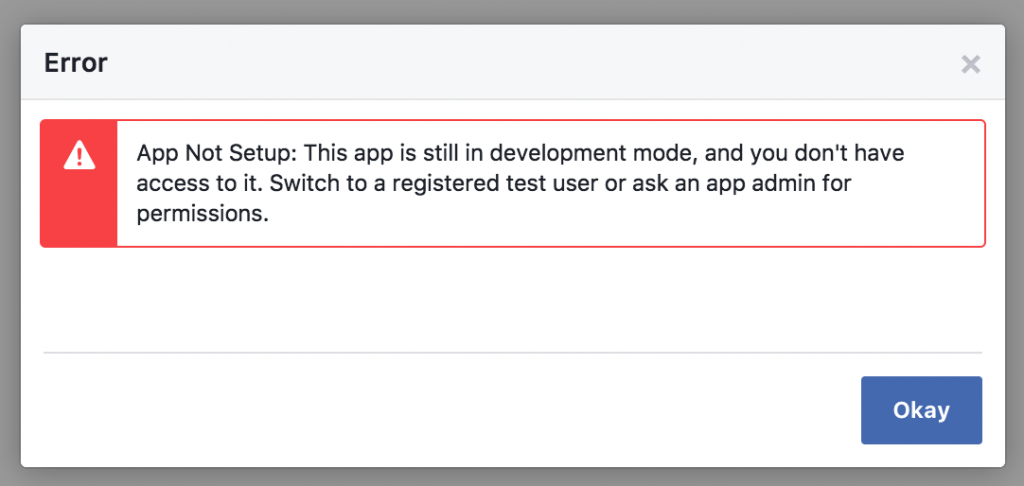 When trying to Login With Facebook then returns this error
App not set up: This app is still in development mode, and you don't have access to it. Switch to a registered test user or ask an app admin for permissions.
This Error Comes because the app which is used to login in facebook , is in developement mode. So, other users can't login with their facebook. To Solve this error you have to make the App live.
To make it live follow the below Steps :-
Step 1 :- First go to Developer.facebook and (login if not logged-in) Select your App. Here, App Mode is In Developement .

Step 2 :- Now make App In Developement to Live.

Thats All.
Latest posts by Sushant Kumar
(see all)