InstallerGeek created the topic: Features of Actual Installer
Jumpstart Your First Installer Project in Minutes!
Actual Installer offers you a wizard-style interface that will quickly guide you through all the stages of creating an installation package. Simply go from one tab to another and specify the required values or textual content in a point-and-click manner. Because the learning curve is minimal, it usually takes five minutes for a beginner to get started with the first installation project. No previous knowledge of installation technologies or scripting is required.
Basic Features
Actual Installer supports all basic installation features, including modifications of registry and INI files, shortcut creation, Fonts, Screensavers and COM (DLL In-Proc servers, Type Libraries) registrations, file associations, execution of custom commands, and many installer variables. What's more, Actual Installer supports user information queries, has complete uninstallation opportunities, supports Add/Remove Programs applet, Uninstall feedback, and customizable dialogs (you can change the graphics and text).
Single-File Executable
Actual Installer compiles an installation package as a single executable file. Then, this file can be easily uploaded to a site and made available to visitors for downloading. Or, it can be distributed on CD/DVD-ROM.
Smallest Size of Installation Package
Actual Installer offers you an excellent compression algorithm that enables you to compress your installation package, making its size as small as possible. Independent tests have demonstrated that Actual Installer's compression is works much better than that of ZIP.
Multilanguage Installation
Actual Installer enables you to create an installation package in any supported language and end users may choose a language they want to read the installation instructions in. The Readme and License Agreement texts can also be specified for each language separately.
Actual Updater utility
The Actual Updater utility allows the user to check for updates and download and install new versions, if available.
Silent Installation Support
Actual Installer supports the Silent installation mode. Instead of multiple dialogs, end users may choose the installation without any interface shown. This type of installation takes less time.
System Requirements Check
Actual Installer allows checking system information and informing the user if some requirements specified in the installation project are not met. You can specify such checks as OS version, administrator privileges, .NET Framework and Internet Explorer versions.
Support for Windows Vista
The installation package created in Actual Installer will work fine on Windows 98, Me, NT, 2000, XP, 2003, and Vista.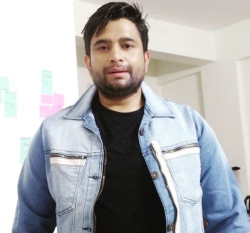 Latest posts by Rajesh Kumar
(see all)