Keyword Research :- Keyword research should be the first step when someone starts the SEO campaign and many people miss this step because they think that they know the right words which people are looking for. I have found that doing the right research first will always benefit in SEO. SO in this Article you will see the value of doing Key research. and the module is set up to provide a clear plan/ picture to you of how to find the keywords that really make difference.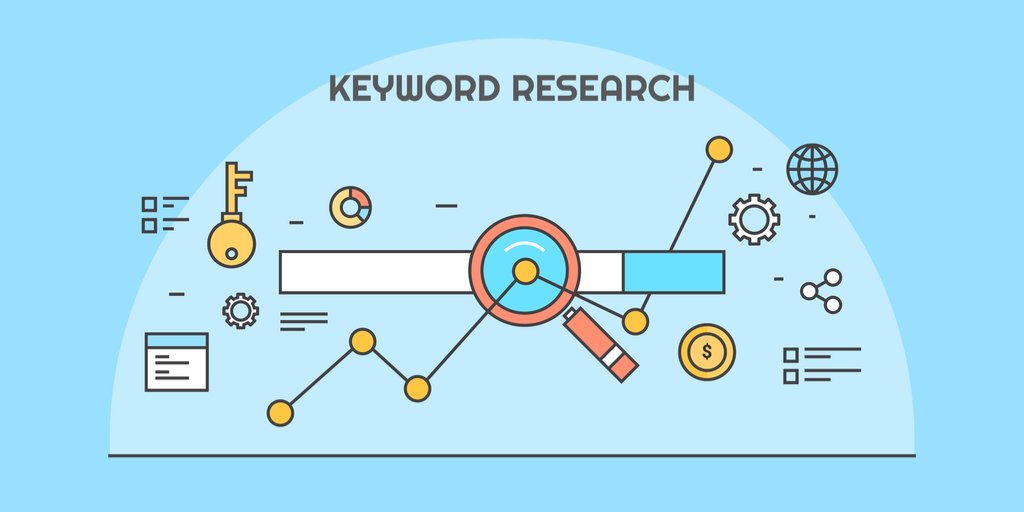 How Keywords Work in SEO :- A keyword can just be a simple or it can be a descriptive phrase which can be used to describe what you are searching for. for examples if we are in business of selling the pens and we have a website that sells and arrangement of our pens. We obviously want to rank in what people are going to type in to the search box in order to find our product. Some words we might come up with such as marker, pen, highlighter.
Base keywords :- These words represent the root of a keyword is called base keyword. Below we have used base words in the scenario of pen company
Base keywords
Marker
Pen
Highlighter
But Having a base keyword doesn't tell us what the user is looking for so we need to add more information to the base keyword to find out what is being searched for more.
Modifier:- The sort of words which provides additional inside is called modifier Keywords which clarify the meaning of the key word such as:
Modifier
Permanent Marker alternative
Industrial Pen Holder
Black Highlighter
So understanding the intent of the search is quite valuable for someone who is doing SEO and modifiers play an important role in doing this.
Extenders :- Adding additional action words to a keyword base and modifier further enhance the keyword meaning and these are called keyword extenders such as :-
Extenders
Need permanent marker alternative
find industrial pen holder
highlighter black no bleed
All three elements will help to dig deeper into understanding the purpose of the key word. Also like to mention that search engines don't need base, modifier and extender to be in order and you can mix up the order without concern of the search engine.
Keyword difficulty :- We have to find the the popularity of the keyword and the length of the keyword and how many words are in a single keyword. When you look at these two factors you will notice the interesting phenomena called keyword curve.
Which shows the contrast of search volume between short keywords and more detailed but longer keywords.
Short keywords are called head keywords and longer keywords are called long tail keywords. Even though the head keyword receive a lot of search volume each month still there are not many head keyword compare to how many long tail keywords there are. So There are more long tail keywords but they don't receive that much traffic compare to head keywords.in SEO longtail strategies are very known which is going after a lot of long tail keywords at one time to get the same amount of traffic that one or two keywords will bring in. This is a good strategy but not fully balanced.
Marketing Objective :- One common mistake most people make is that they only consider traffic as he main deciding factor for key words to utilize. Traffic is one of the most important factor but the understanding the purpose of your site is is truly most important during keyword research. There are three specific areas when you begin a project for a lasting website and business :-
Reach:- focus on what is our target market, and what sort of new market we will be opening and how we will reach the influencers in these markets.
Establish:- establishing marketing channels, strategic partners, and what will it take to establish a brand like branding and awareness, customer loyalty.
Increase:- Increasing revenues, credibility , market share and customer retention.
Note :- You need to first focus on the keywords which run parallel with your marketing objective and goal. And head words & long tail words can be decided later.
Ultimate goal is profitability :- When you take all these points into consideration then you need to focus on how these points will make profit to the company because digital marketing is all about profitability.
What need to consider while deciding keyword objectives :-
1. What keywords will reach to your demographic
2. What key words will bring you closer to your marketing objective
3. What keywords will help to increase company revenue.
Step-1
Starter list :- It's a simple spreadsheet where you store all your keywords which you find.
Step -2
Add Modifier & Extenders:- Next you need to add modifiers and extenders to the keywords and best way to do it by Ubersuggest. Ubersuggest look at all the variations which Google provides and provides every possible combinations that Google can think of. After deciding your keywords you should break apart these keywords in to Base, Modifier and Extender.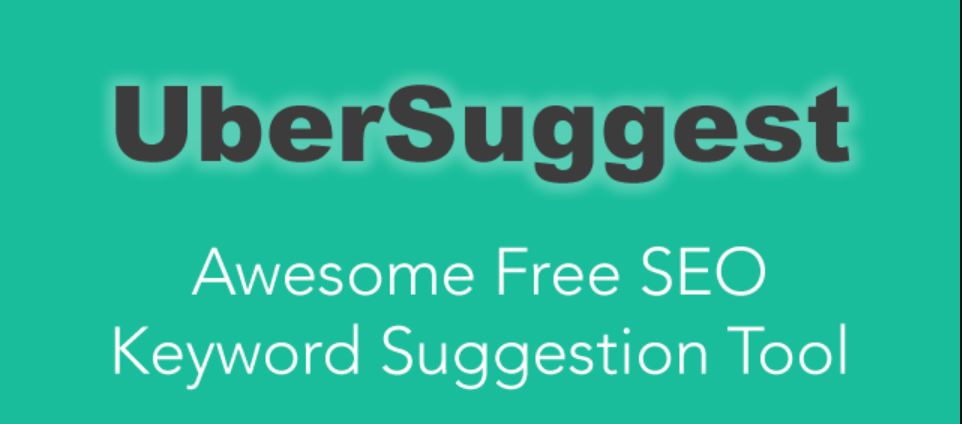 Step -3
Merge words :- Merge word is a tool which is very friendly and provides three different columns and give the results in one word by which you can put your Base , Modifier and Extender in three different and push on the merge button which will give you more key word in the results which would not be duplicated.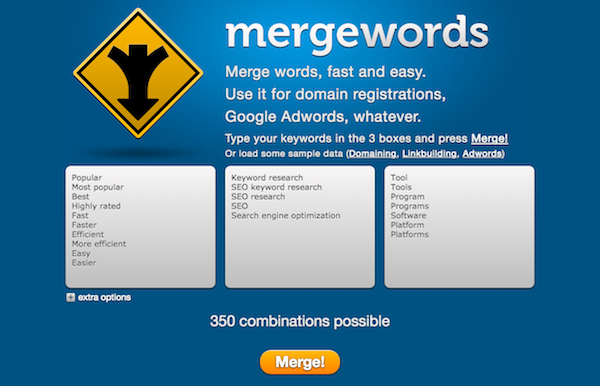 Step -4
Google Traffic :- Now as you have prepared the list of these comprehensive list of keywords then you should be looking out for the traffic on these key words. And to know that we can use Google keyword tool. Traffic number Google shares hare are just estimations but these number are nearly close to traffic numbers.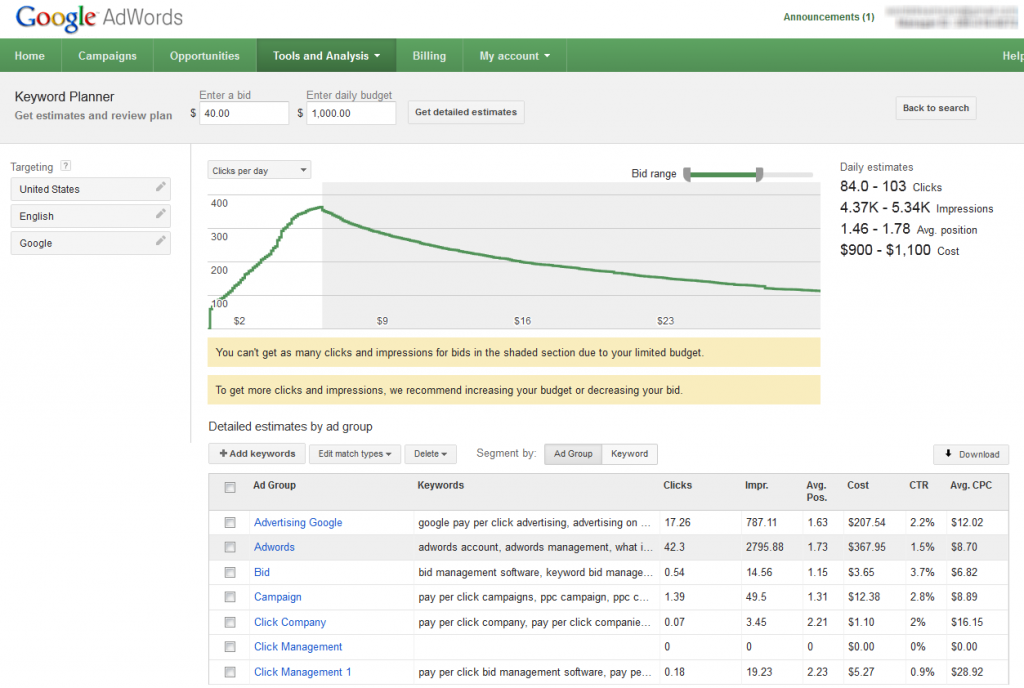 Step -5
Bing :- Bing is another place where you can put keywords and it gives you better keywords especially long tail keywords. Bing can only take 200 words at a time but when you add your 200 keywords it only shows the traffic results of 20 keywords.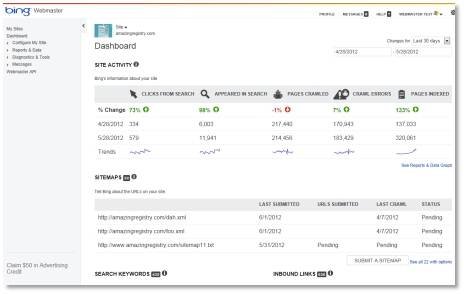 Conclusion :- So these are the 5 steps of finding best write keywords, however there is no one way to find best keywords as because there are many free tools available to find out the best keywords and in my suggestion you should go for many other tools as well where you can find more ways to find the best keywords for you.
Useful Reference:-
Best Artificial Intelligence Course
Latest posts by Shivam Awasthi
(see all)