What are the differences between SRE and DevOps?
Google: "One could view DevOps as a generalization of several core SRE principles to a wider range of organizations, management structures, and personnel."
What SRE team is responsible for?
Google: "the SRE team is responsible for availability, latency, performance, efficiency, change management, monitoring, emergency response, and capacity planning of their services"
What is an error budget?
Atlassian: "An error budget is the maximum amount of time that a technical system can fail without contractual consequences."
What do you think about the following statement: "100% is the only right availability target for a system"
Wrong. No system can guarantee 100% availability as no system is safe from experiencing zero downtime. Many systems and services will fall somewhere between 99% and 100% uptime (or at least this is how most systems and services should be).
What are MTTF (mean time to failure) and MTTR (mean time to repair)? What these metrics help us to evaluate?
MTTF (mean time to failure) other known as uptime, can be defined as how long the system runs before if fails.
MTTR (mean time to recover) on the other hand, is the amount of time it takes to repair a broken system.
MTBF (mean time between failures) is the amount of time between failures of the system.
What is the role of monitoring in SRE?
Google: "Monitoring is one of the primary means by which service owners keep track of a system's health and availability"
Facebook Notice for EU! You need to login to view and post FB Comments!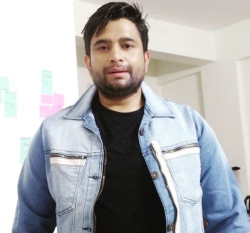 Latest posts by Rajesh Kumar
(see all)