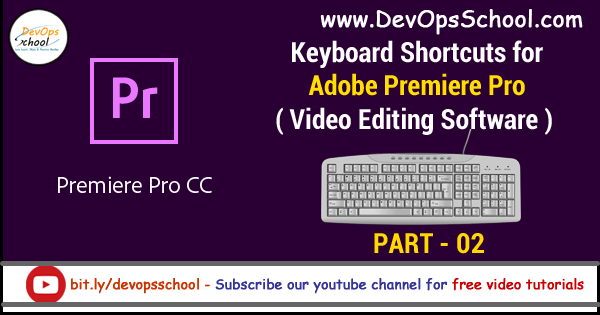 Adobe Premiere Pro is a timeline based video editing software. Premiere Pro supports video-editing with up to 1920 resolution by 1080 in both RGB and YUV, with up to 32-bit color. In its first part 1 page, you were given information about the keyboard shortcuts used in the beginning in Adobe Premiere. In this session, we will see the shortcuts occurring in the time line. During video editing in the time line, you can do editing through the keyboard key in a simple way.
Premiere Pro Marker Keys
Type Alignment Shortcut Keys
Select Shortcut Keys
Arrange Keys
Workspace Shortcut Keys
Help Keys
Premiere Pro Marker Keys
Type Alignment Shortcut Keys

Select Shortcut Keys

Arrange Keys

Workspace Shortcut Keys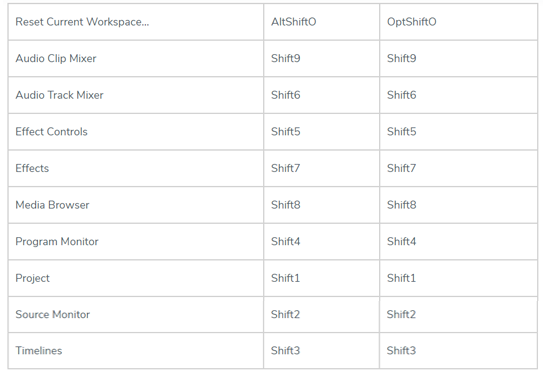 Help Keys

From where to Download Adobe Premiere?
Link:- https://getintopc.com/softwares/video-editing/adobe-premiere-pro-cc-2020-free-download/
Adobe Premiere Tips, Tricks, and Keyboard Shortcuts For Fast Editing