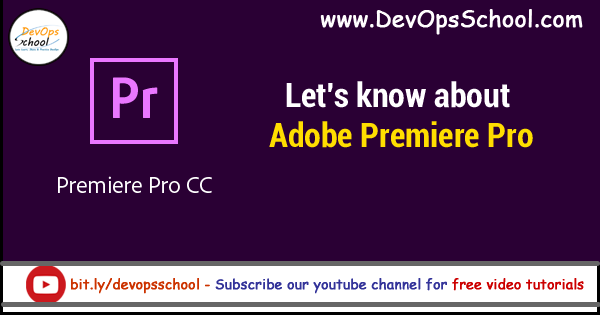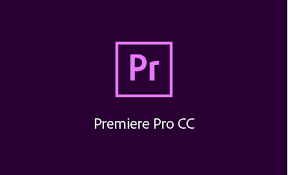 Given the current times, there is a huge demand for high quality video content.Today's video editors and producers are working in a constantly changing environment of old and new technologies. Because of the home-video revolution that began in the mid-'90s, today anyone can make a high-tech motion picture with only modern personal computers, an affordable digital camcorder, and video editing software like Adobe Premiere Pro. Adobe Premiere was one of the first computer-based non-linear editing systems and is one of the most used devices and has over fifteen years of experience in the field of PC-based video editing. Premiere Pro has the ability to create advanced digital video productions such as documentaries, digital movies and music videos directly from your desktop computer or laptop.Let's know…
Video and audio can be captured via camcorder.
There is a feature to choose to include all the scenes in a film and move frame by frame through the video so that your edits are actually in place.
More than ninety different video tracks can be used that help synthesize and combine to form a solitary image.
Here you can add a soundtrack to your program and also edit it. More than ninety different soundtracks are added to the program.
It allows creating titles, there are many ways to add graphics to your film projects, in which titles and graphics can also be animated.
You can apply more than 60-discrete transitions to your video and use these transitions in any video track.
You can also adjust and improve the color by using an advanced new color rectifier.
It includes new audio equipment for audio mixing as well as mono, stereo 5.1 surround sound.
Many, it is easy to work flexibly with nested timelines.
Here you do not need to wait for real-time instant editing to render.
There is a facility to record films in videotape at full broadcast quality.
You have the facility to safely export compressed movies to Windows Media, RealMedia, QuickTime and many other available formats for the World Wide Web.
Facility to output movies directly to DVD.
In it, you can change, move, and change video, images, and audio anywhere in your final editing work.
Here you can create special effects such as blurring, pinching and distortion to video and image.
Here you can create motion effects in which the logo or graphics bounce or fly on the screen.
There is a facility to organize clips and files very quickly.
The tools in this software are fully integrated with almost every type of media and third-party plugins, as well as other post-production tools.
From where to Download Adobe Premiere?
Link:- https://getintopc.com/softwares/video-editing/adobe-premiere-pro-cc-2020-free-download/
Learn the PREMIERE PRO CC BASICS in 20 MINUTES! Tutorial for beginners.