What is PPT Submission in SEO?
PPT submission is one of the most effective off-page techniques of SEO. It is created to get backlinks and it is created in PowerPoint. It is the most effective tool of SEO that can create backlinks and increase the contacts and range of your online business, and also there is no limit in PPT submission, you can add the maximum number of content, but make that content readable and interesting.
If you are thinking about following the off-page optimization techniques for your website, remember to consider PPT submission. In PPT Submission you can also create direct links to your website, or you can even charge other sites to post their links in your own PPT.
Top Websites for Slides Submission
www.slideshare.net
www.scribd.com
www.google.com/slides/
www.office.com/
www.slides.com/
Here are the steps to submit the PPT:
Step 1: Account creation and verification
Step 2: Profile setup
Step 3: High-Quality PPT for Submission
Step 4: Share Your PPT (Publicly)
Step 5: Save Live link URL for Indexing
Benefits of PPT submission
PPT in SEO can be one of the best techniques for online marketing for many reasons. Let us discuss the benefits of PPT submission, which will give you an idea about considering this technique for optimizing your website and attract large numbers of targeted traffic:
It can make your website look more credible and trustworthy. The readers will increase the traffic but make sure that your content should be exciting, and the topics should be relevant.
It is vital to do extensive research on the subject.
Stuffing it with keywords can help in the SERP.
If you submit right and read-worthy articles, then you can create a unique image of your name and brand.
This will make you look like a knowledgeable person.
This is an excellent platform to make use of apprehensive skills.
You can also prepare a slide deck from your PPT content and share it with others to drive traffic to your website as well as to raise awareness among the visitors.
PPT can also be converted into a video and then uploaded into You Tube, which can help your products and services to be widely viewed.
What is PDF Submission in SEO?

PDF submission is an off-page SEO technique that is one of the most influential ways of backlinking. It helps in submitting the PDF to various sites and gain maximum visibility for your website. The PDF documents can be optimized for getting higher ranks in the results of the search engine.
While using PDF submission in SEO, it is very important to keep in mind that the use of suitable keywords is the very basic thing in it. The content in the PDF should be engaging and worth reading.
Here are the steps to submit the PDF:
Step 1: write the relevant content in MS Word and embed it with appropriate and accessible keywords. You can also hyperlink the keywords or subheadings. Make sure you make separate subheadings for individual topics.
Step 2: convert the Word document into PDF format.
Step 3: Upload the PDF to various PDF-sharing websites.
Benefits of PDF Submission
Some of the important benefits of PDF Submission are:
With millions of internet users, uploading your PDF for the world to read can increase your visibility and help you in the enhancement of your website. Make sure you add enough links to your website without overstuffing them, obviously.
PDF submission helps in generating a good page rank. The search engine shows the results in the order. This order can be manipulated by attracting the more number of the audience while increasing the number of downloads of your PDF document.
With improved SERP, you can get more organic traffic.
You can enjoy the link diversity since most sites are connected with blog article directory and social media platforms.
These are some Top Free PDF to PPT Converter
Smallpdf PDF to PPT Converter
Online2pdf PDF to PPT Converter
Zamzar PDF to PPT Converter
Nitro PDF to PPT Converter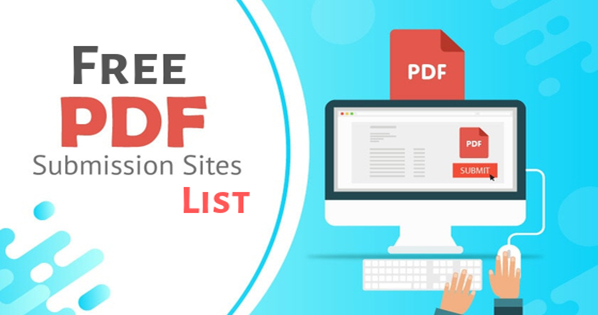 | | | |
| --- | --- | --- |
| Sr | Top PPT Submission Sites 2021 | Global Alexa Rank |
| 1 | docs.google.com/presentation | 1 |
| 2 | www.mediafire.com | 173 |
| 3 | www.slideshare.net | 198 |
| 4 | www.scribd.com | 296 |
| 5 | www.box.com | 260 |
| 6 | www.zoho.com | 250 |
| 7 | www.wattpad.com | 701 |
| 8 | www.4shared.com | 881 |
| 9 | www.issuu.com | 893 |
| 10 | blog.giganticlist.com | 158 |
| 11 | articles.h1ad.com | 142 |
| 12 | story.wallclassifieds.com | 201 |
| 13 | www.scribd.com | 187 |
| 14 | zippyshare.com | 357 |
| 15 | article.classifiedsfactor.com | 457 |
| 16 | sendspace.com | 2681 |
| 17 | box.net | 2806 |
| 18 | www.yumpu.com | 3259 |
| 19 | en.calameo.com | 3294 |
| 20 | www.slideserve.com | 7508 |
| 21 | authorstream.com | 15236 |
Conclusion
In this article, we discuss all the points of how PPT submission is an old technique to build backlinks but this is really the best you have in 2021 to do exercise and investment in it.
I hope this article will be very helpful for you!
If there's anything you think I've missed – talk to me in the comments below!
Like This Post? Share It With Your Friends! And For More Tips On How To Make Passive Income Online, Make Sure You Check Out The Following Posts…
Latest posts by Bittu Kumar
(see all)