rajeshkumar created the topic: Must have collection of shell script for any SCM admin
Hello Guys,
In a busy schedule of SCM jobs, everyone must have a collection of shell scripts which can be easily modifiable and make use in our daily tasks to save out time.
There are few script everyone must have such as….
A script which will login to each machine in given list and gather the Disk usage info and send a daily notification with threshold level.
A script which can be used for Incremental Backups of file systems with sending emails features.
A Script to monitor the system and send a report consisting of process which is consuming High CPU and memory.
I have few good reference url which contains very useful collection of shell scripts, you might want to add in your fav… also you can add your collection here as part of the comment section in the same thread.
www.comp.eonworks.com/scripts/scripts.html
intuitive.com/wicked/wicked-cool-shell-script-library.shtml
unix.stackexchange.com/questions/125726/…system-administrator
Regards,
Rajesh Kumar
Twitt me @ twitter.com/RajeshKumarIn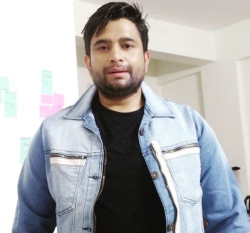 Latest posts by Rajesh Kumar
(see all)