nitish created the topic: Perforce Commons
Hi everyone,
Does anyone installed Perforce commons?
I can't get it to work.
I am not using the OVA image but I want to install it from scratch.
Thank you for your help.
rajeshkumar replied the topic: Re: Perforce Commons
Hi checco007,
I never tried this tools. Seems to be interesting.
If you wanna to get quick help, please try out support@perforce.com or stackoverflow.com.
However, thanks for sharing info about this tool. i will try next month some time and share feedback with you.
Regards,
Rajesh Kumar
Twitt me @ twitter.com/RajeshKumarIn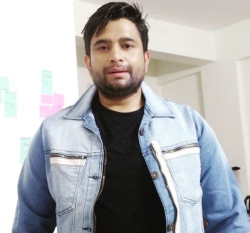 Latest posts by Rajesh Kumar
(see all)