rajeshkumar created the topic: SVN Checkout URL – fresh install
0 vote down star
I just setup SVN on a server that is running Ubuntu server as a fresh install. I've got it up and running but am having difficult determining how to connect to it.
I'm trying to do an import using the local IP address: http://IP/RepositoryName but it's saying it can't resolve the IP. I'm wondering if there's something on the server I need to setup.
I have not modified dav_svn.conf because there is another server here that is running SVN (I'm migrating it to a new server) and it's dav_svn.conf is not modified. The current working SVN has a subdomain associated with the IP location of the server but doesn't do anything special with the ports as far as I can tell.
I'm getting this error via RapidSVN when I try to import…
Regards,
Rajesh Kumar
Twitt me @ twitter.com/RajeshKumarIn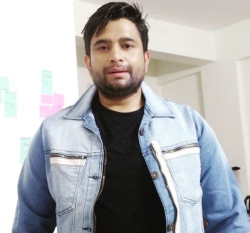 Latest posts by Rajesh Kumar
(see all)