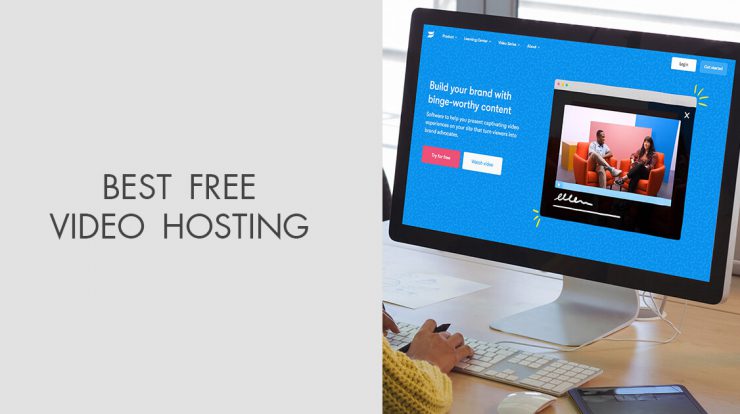 This is a good time to start paying attention to the video marketing strategy because online videos are available everywhere on video hosting sites. It is also the highest driver of online engagement and 55% of people watch videos every day.
What is the video hosting Services and sites?
Nowadays, people are very active on video hosting sites because video hosting services and sites are the popular places where people spend their free time. People use this portal for learning, Creativity, entertainment, and promotion. These websites or software allow users to distribute their video clips.
What is Video SEO (vSEO)?
Best SEO Strategy and Video hosting sites are the processes of improving the ranking or visibility of a video in video search engines or search engines in usual, allowing it to show up, preferably, on the top of results. These services also are known as Video SEO (vSEO).
How does Video content help SEO?
If you want to improve website rank then start paying attention to the video marketing strategy. Video content is growing rapidly in the world of online marketing, and many businesses have already started taking advantage of it. Brands are now focusing their marketing strategies on the video to deliver important messages in a highly attractive way to their target audience. Not only does it help attract customers' attention to your products and services, but it also improves your SEO and website ranking.
If you are creating videos and want to choose the best platform for hosting on them then I have created a chart below to help you choose the best platform.
1. Youtube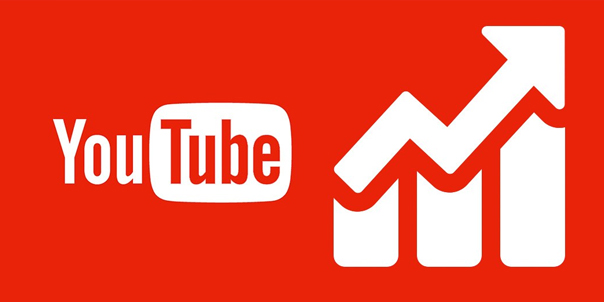 This is one of the popular free video platforms with 1.5 billion monthly users. We know it as a social channel as well. Here can upload an unlimited number of videos to YouTube for free. If you want to reach a huge audience, get subscribers via video or monetize content.
Top Features of Youtube
You can earn extra money.
You can Add add maximum 128GB files.
You can upload 12 hours video as well.
You can upload an unlimited number of videos.
Detailed analytics and A built-in community.
YouTube videos can be uploaded to a site.
Suggested videos aren't always relevant.
Advertising before the video starts.
2. Facebook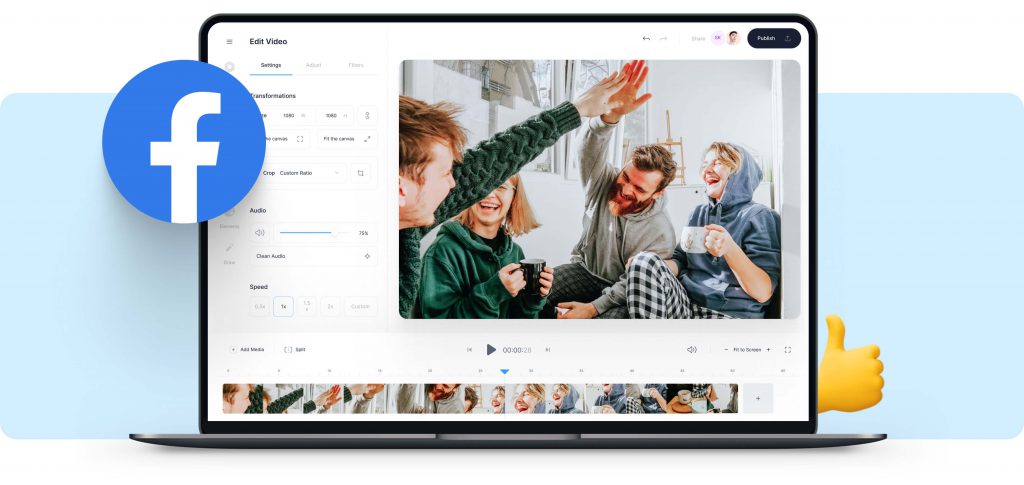 Facebook is one of the popular social networking websites where you can create accounts and groups to share content with your audience and users can post comments, share photographs, post and you can also watch short-form videos. On this site, you can easily play Facebook videos on your website and blog.
Top Features of Facebook
You can easily play Facebook videos on your website and blog.
You can upload pre-recorded videos in groups or pages at any time.
This is the best free video hosting platform is the ability to upload videos for up to 240 minutes.
You can share your videos outside the platform using the embed feature.
3. Instagram
Instagram is a very simple way to share your videos, post, pictures, and comments. It is very popular in social networking sites and it is a social network with over 30 million monthly users. It can be used from a PC and a smartphone by downloading the application.
Top Features of Instagram
You can add geotags to the post as well as mark subscribers in the video.
This free video platform is suitable for showing videos and promoting your business.
You can upload any number of videos lasting from 3 to 60 seconds to attract more subscribers.
You can add filters to photos and videos, as well as hashtags for quick searches.
You can tag a subscriber in the video and Geotags as well.
Promotion tool and Live broadcasting is available all day long.
A lot of advertising and a Limited web version.
4. Vimeo
Vimeo is a professional video platform. It is available worldwide in 18 languages. It has higher quality video display than YouTube and other video platforms. It is a free video-hosting site that allows you not only to upload videos but also helps you create your own clips.
Top Features of Vimeo
It is a free video hosting site.
There is a completely free plan.
It helps you create your own clips.
Great video display and No ads or pop-ups
You can download up to 500 MB per week, up to 5GB per month.
It is better than on YouTube and other video platforms, especially on full screen.
5. Dailymotion
It is one of the famous video-sharing technology platforms. It offers free and paid accounts. It is an online video hosting free service that is similar to YouTube in terms of functionality. Its catalog contains over 30 million videos that you can sort and add to your playlist.
Top Features of Dailymotion
You can upload files up to 2GB.
Search and content management filters.
Ability to adjust widgets and personalize branding tools.
You can add headings, tags, descriptions, include comments, and even choose privacy settings.
You can create channels to promote your personal brand, customize videos, and earn money.
6. Wix Video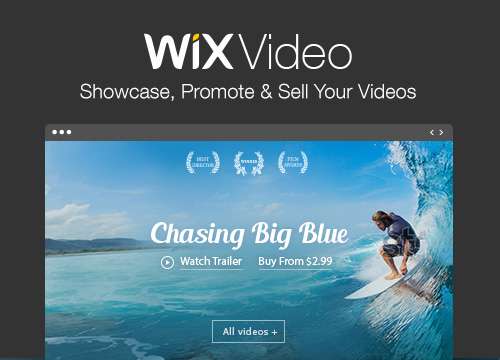 Wix Video is one of the popular and best free video hosting websites. It is a good tool for creating your own video channels on this website. You can upload videos of any type from a computer or other video hosting sites and then show them on social networks. Thanks to Wix Video, you can stream videos of high quality.
Top Features of Wix Video
You can make money on video sales.
Adaptive video player and No ads.
You can stream videos in high quality.
You can upload videos of any type from a computer.
7. Wistia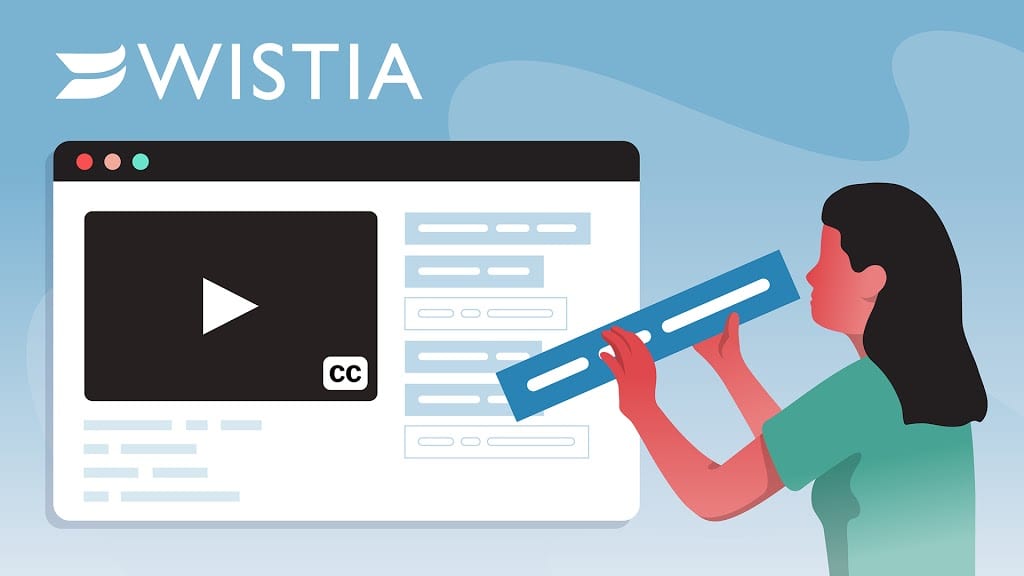 It is another decent option on my list of free video hosting services and it is more of a digital marketing solution than it is a video hosting website. You can use it to upload your videos and embed them on your site. You can also customize the player to make a video recognizable.
Top Features of Wistia
100% customizable embed player.
You can adjust the size of the display.
Password protection for private viewing.
Create custom audiences for Facebook/Instagram.
8. Google Drive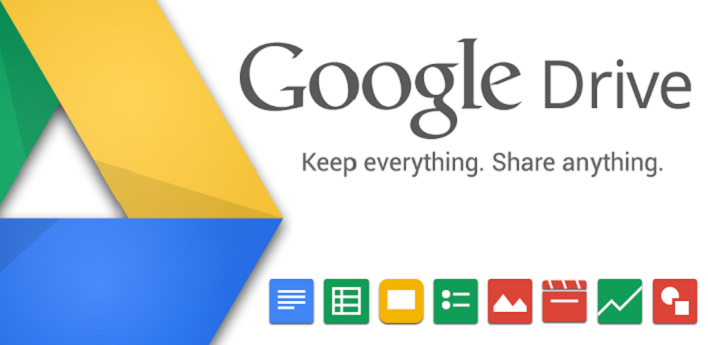 It is a service for remote storage, video editing, and file synchronization and you can upload a video from a PC, smartphone, or tablet. Add the video to Google Drive video player and it will be automatically converted to YouTube video.
Top Features of Google Drive
Compatible with different devices.
Video sizes aren't strictly limited.
Supports sharing and collaboration.
Free Cloud storage is limited to 15GB.
9. Metacafe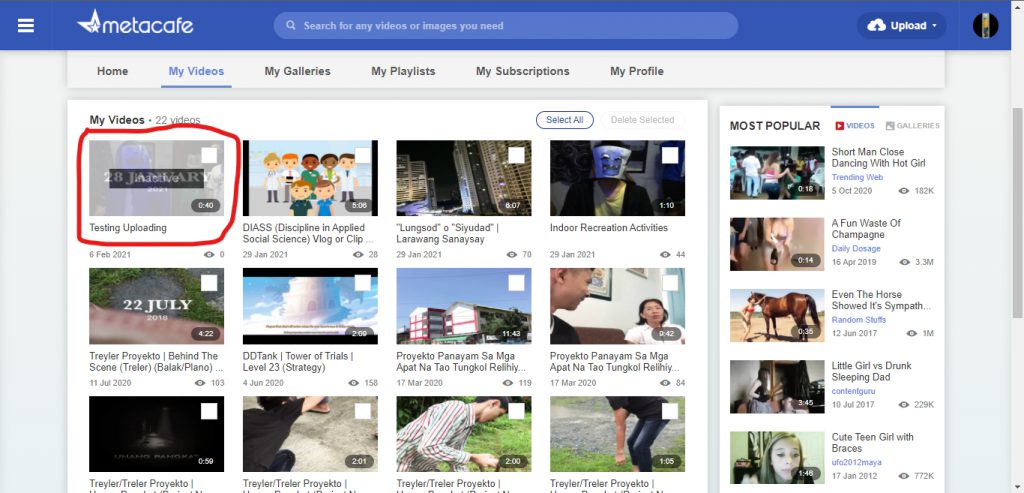 It is one of the best free video hosting services for sharing clips lasting and there are many video tutorials on magic and science experiments. There is censorship on the site, so you can't upload or watch erotic clips or videos with violent scenes.
Top Features of Metacafe
You can earn on your videos.
You can download videos by the link.
The video can be embedded in the blog or website.
You can create an account for free, without any restrictions.
Below you can get 9 Video Free Hosting websites in 2021
| | | | |
| --- | --- | --- | --- |
| Sites | Global Rank | India Rank | United State |
| Youtube.com | 2 | 2 | 2 |
| Facebook.com | 7 | 4 | 5 |
| Instagram.com | 22 | 12 | 18 |
| Vimeo.com | 147 | 156 | 90 |
| Dailymotion.com | 282 | 407 | 344 |
| Wix.com | 160 | 102 | 116 |
| Wistia.com | 2,995 | 3,450 | 928 |
| Google Drive | 1 | 1 | 1 |
| Metacafe.com | 15,527 | 3,332 | 12,419 |
I hope this post helped you to find the most popular video site to publish your videos.
Latest posts by Bittu Kumar
(see all)