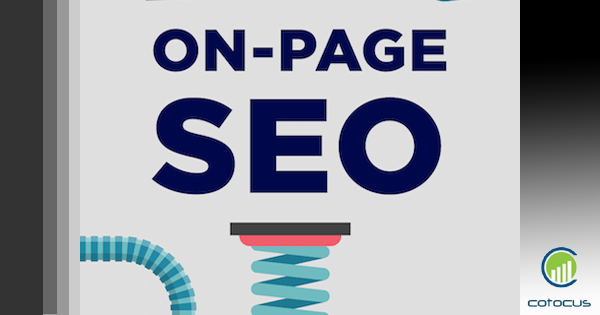 Top 9 On-Page SEO Techniques for First Rank
On-page SEO refers to factors that have an effect on your website or web page listing in natural search results. It is the practice of optimizing individual web pages in order to rank higher and earn more relevant traffic in search engines.
1. Domain Name – Domain names are very important for your website because it names have an impact on SEO. If having the right domain name can help you target your audience and accelerate your search engine placement.
2. Select the better layout for the website – layout plays the main role in the website. It making your website easy to use and navigate. One common thing about page layout – It refers to the arrangement of text, images, and other objects on pages.
3. Title & Description of website
Title – It is an important place to use your keyphrases as search engines see it as a summary of your webpage.
Description– It attracts users to click through to a page. So, optimizing the meta description is crucial for on-page SEO.
4. Meta Tags – Meta tags are snippets of text that placed in the head section of your code that help define the contents of a web page.
5. Articles or post writing with Best techniques – An Article writing is an art. A normal article can never take you to the next level. If you want to generate good traffic on your website, your way of writing should be simple and Unique.
6. Keywords Density – Bad Keyword density is affected website rank. Keyword density is the 2 to 4 % of times a keyword or phrase appears on a web page compared to the total number of words on the page.
7. Inbound and Internal Links – Internal link means, which link on a page on your site that go to another page on your site. and Inbound links are other websites that link to your content.
8. Optimize images and videos – The High-quality images in the right format, dimension, size, and resolution while keeping the smallest possible size is called Optimize images. Optimize videos means, which video file size online, make the video smaller (MP4, AVI, MOV, MPEG), reduce MP4 video size without losing quality, compress iPhone android video files. That videos, which performance SEO friendly.
9. Robots.txt file – It is a standard used by websites to communicate with web crawlers and other web robots. Robots.txt that help ensure Google and other search engines are a crawl and index your site properly.
Latest posts by Bittu Kumar
(see all)