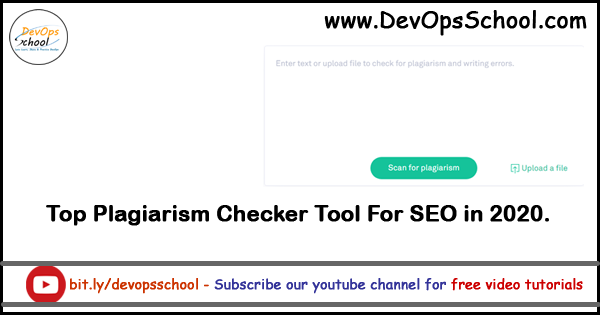 Q1. What is Plagiarism Checker?
Plagiarism Checker means Duplicate Content Finder. It a free online tool to scan duplicate content with accuracy in no time. It accurately detects copyright content from assignments or Documents. Duplicate content in SEO will make a very bad effect for any website. Due to plagiarism, your website gets penalised. So before Updating your content check that whether it is a pure unique content or Plagiarised.
Q2. How to use the Plagiarism Checker Tool?
Plagiarism Checker Tool is very easy and free to use. Just Upload your Document or copy/paste your content to the Plagiarism Checker Tool and it accurately detects your content and gives you the result whether it is unique or duplicate content.
Now I am Gonna show you Top Plagiarism Checker Tool In SEO.
i. SmallSeoTools.com – This website provides a Plagiarism Checker Facility. For SEO, this website provides many tools like Plagiarism Checker Tool, Backlink Checker, Website Seo score checker, Keywords Suggestions Tool, Keyword Position, etc. For Plagiarism Checker Tool copy the below link and paste in a new tab,
http://smallseotools.com/plagiarism-checker/
or go to SmallSeoTools.com and then go to Plagiarism Checker Tool. Below I'm showing how to check duplicate content in SmallSeoTools.
First Copy/paste your content Shown in the image and then click Check Plagiarism. It will show you whether your content is Unique or Duplicate.
ii. Grammarly.com – Grammarly is Paid tool but if you Sign in, then you will be able to use Plagiarism Checker Tool For Free. Grammarly provides one of the best grammar checking tool and as well as Plagiarism Checker Tool too. As Above tool, you can use Grammarly Plagiarism Checker Tool by Copy/paste your content and then click on Scan for Plagiarism as shown below. For Plagiarism Checker Tool copy the below link and paste in a new tab,
https://www.grammarly.com/plagiarism-checker
iii. DupliChecker.com – Duplichecker Provides Plagiarism Checker Tool for Completely free and gives accurate result. To Check your content, Just Copy & Paste or, upload your Document or, put the link of your webpage and click Check Plagiarism to detect whether it is Unique or Duplicate. Below Image, can helps you to understand Better. For Plagiarism Checker Tool copy the below link and paste in a new tab,
https://www.duplichecker.com/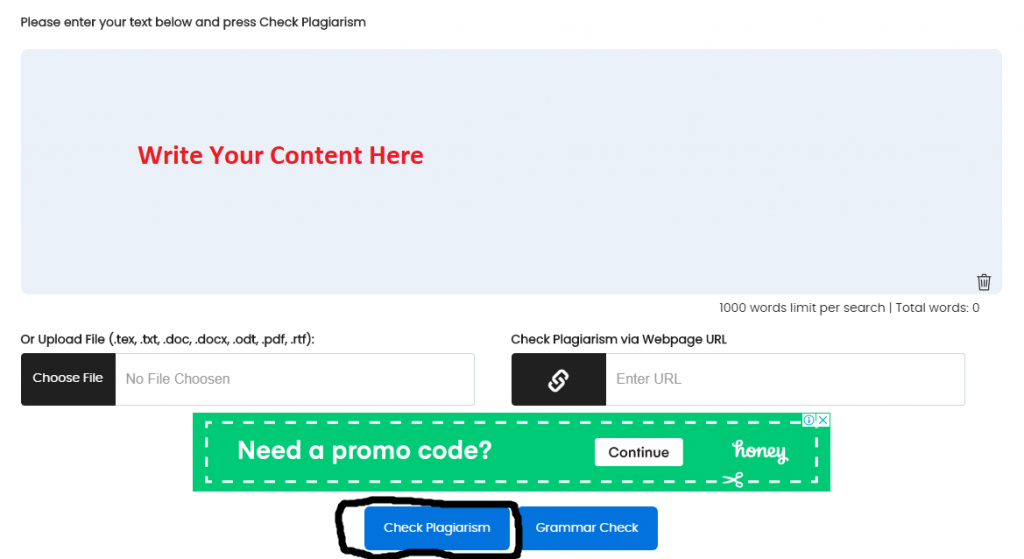 Latest posts by Sushant Kumar
(see all)