created the topic: Urgent requirement for Application Package developer
FROM: msridevi@magna.in
MAGNA INFOTECH one of the premier IT service providers past eleven years. Magna Infotech incorporated in Danbury, CT – USA in 1995, started Indian operations in 1997 with head office at Hyderabad and presence in seven locations in India. We have strategic alliances with IT MNC corporate and do provide them our services for their recruitment needs.
>At presents we are 3000 + employee strength and have been closely working with fortune 500 MNC.
I take this opportunity in regards with an exciting opportunity which would bring your career to new heights.
Location: Mumbai
Experience: 4to 8 years
Notice period: 7-10days
Skills: application package developers
.Note:
If you are selected you will be a permanent employee of Magna Infotech.
Revert back with your updated CV in word format with contact details.
If you possess the same and Confident to get into our CMM Level 5 clients all across the Globe, please send across your updated profile to
msridevi@magna.in
Regards,
Sridevi
080- 30041723
Magna Infotech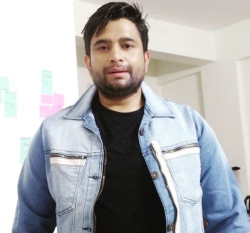 Latest posts by Rajesh Kumar
(see all)