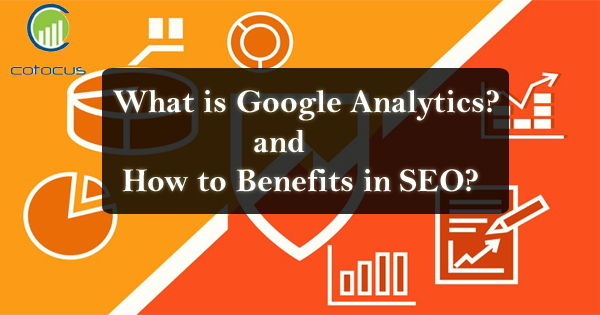 What is Google Analytics?
When I started learning search engine optimization. Then, one lack always found, that was how do I analyze my efforts after doing SEO? If you also get this problem, then Google Analytics Tool is very useful for you. It can give you a lot of data related to the performance of your website. Google Analytics is a free web analytics product developed, offered and maintained by Google. This tool shows the visitor behavior on the visit level, it offers magnificent counts of visits, visitors and completed events (as configured) for any date range.
To analyze SEO efforts, a lot of factors have to be considered. like:
What is the website's Bounce Rate?
Are you coming from the visitors on the website? (From Organically, Directly or Referral Websites)
What page do people first read?
Which pages do people go after reading?
And there are many such questions. Whose answer we find in Google analytics.
Some Benefits of Google analytics
With the help of analytics, website owners can get information about all the visitors coming to their website.
With the help of analytics, you can get up-to-date information and get ahead of your competitor.
With the use of this Google Analytics tool, we get a lot of information, which we can use to increase search engine ranking.
We can easily add our website to Analytics.
You can track eCommerce trends, including cart completion, daily revenue, and more
You can see what content on a site is most popular and most engaging to site visitors
You can explore where in the world visitors to the site live, from the country by country popularity down to the city level
Finally, the conclusion is, Google Analytics is used to measure the number of individuals who visit a website. By using Google Analytics, you can see a wealth of information about your website visitors which will then increase your knowledge of who you want on your site.
Latest posts by Bittu Kumar
(see all)