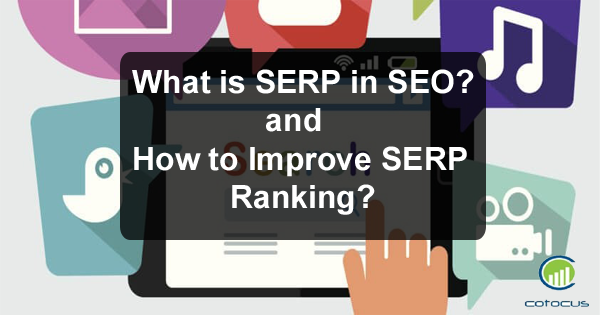 SERP is a short form of the Search Engine Results Page. It is a web page generated by the search engine as a response to a searcher request. SERP is the main component, which the listing of results that returned by the search engine in response to a keyword query, although the pages may also contain other results such as advertisements.
The SERP feature:-
A Google Search Engine Results Page feature is any result on a SERP (Google Search Engine Results Page) that is not a traditional organic result.
The most usual SERP Features are:
Snippets – It rich Snippets which add a visual layer to an existing result. It is the term used to describe structured data markup that site operators can add to their existing HTML, which in turn allow search engines to better understand what information is contained on each web page. (e.g., review stars for product ratings)
Paid Results – It is that are bought by bidding on keywords (e.g., AdWords or Google Shopping)
Universal Results – That appear in addition to organic results. (e.g., image results, new results, featured snippets)
Knowledge Graph – The data which appears as panels or boxes (e.g., weather, Celebrity Knowledge Panel)
How to improve SERP ranking?
Use alt tags
Check your site speed
Have a link-worthy site
Check your site's health
Publish Relevant and Unique Content
Update Your Content Regularly
Make the link in the right way
Make the site mobile-friendly
Organic traffic conversions
Keyword ranking for commercial keywords
After this process, you can go to check your rankings in Google, Yahoo or Bing.
Latest posts by Bittu Kumar
(see all)