Nowadays, Microsoft azure is very much in trend in IT organizations. Now, lets know about Microsoft Azure, It is a cloud computing service created by Microsoft that is one of the leading cloud service providers, and day-by-day many organizations are opting for Azure to get the best technologies for efficient computations. Its use will help you to build, deploy, and manage applications through your globally owned network of data centers.
What is Azure DevOps?
Azure is the simplest technology and easy to learn, and therefore the application of best practices. We can say, It is the Next Big thing in IT Industries. Azure DevOps is a Software as a service (SaaS) platform from Microsoft that provides an end-to-end DevOps toolchain for developing and deploying software. Microsoft recently launched this as a result of they perceive that DevOps has become more and more vital to a team's success. It's concerning culture and an amendment within the manner we tend to do things, yet as our mental attitude. Azure DevOps captures over fifteen years of investment and learnings in providing tools to support software packages, development groups. more to the present.
How does Azure DevOps work?
In the easiest terms, Azure DevOps is the evolution of VSTS (Visual Studio Team Services). Azure DevOps works both public and private cloud configurations – the services include:
Azure Boards – A work tracking system with Kanban boards, dashboards, and reporting
Azure Pipelines – A CI/CD, testing, and deployment system that can connect to any Git repository
Azure Repos – A cloud-hosted private Git repository service
Azure Test Plans – A solution for tests and capturing data about defects
Azure Artifacts – A hosting facility for Maven, npm, and NuGet packages
Azure DevOps use cases include – 1. Planning 2. Developing 3. Delivery 4. Operations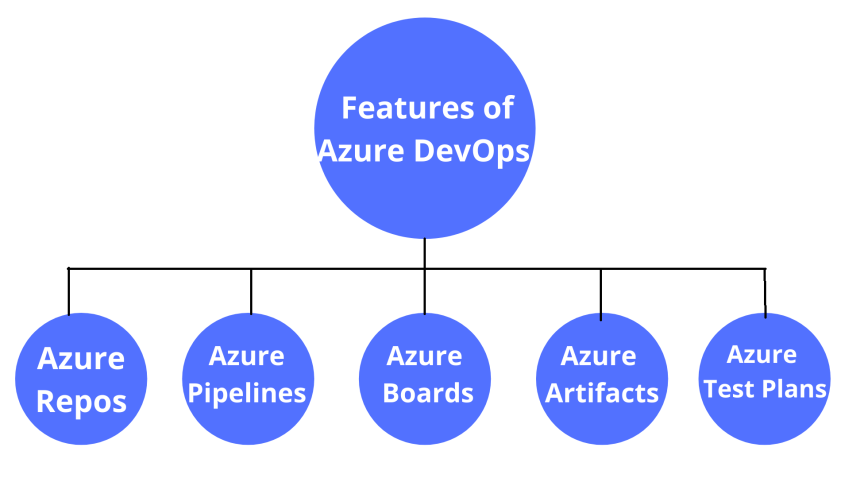 How to become a Azure DevOps Certified Engineer and list of the various certifications:–
If you want to become a Microsoft Azure DevOps Certified Engineer: then, you must earn at least one of the following: Microsoft Certified: Azure Administrator Associate, Microsoft Certified: Azure Developer Associate certification.
These are Best Microsoft Azure Certification:-
Microsoft AZ-900 Certification: Azure Fundamentals course
AZ-104 Azure Administrator Exam Certification course
Microsoft AZ-400 Azure DevOps Certification course
AZ-204 Developing Solutions
AZ – 303 Microsoft Azure Architect
AZ – 304 Microsoft Azure Architect Design
Microsoft AZ-500 Certification: Azure Security Technologies course
Below you can path of Azure Certification:-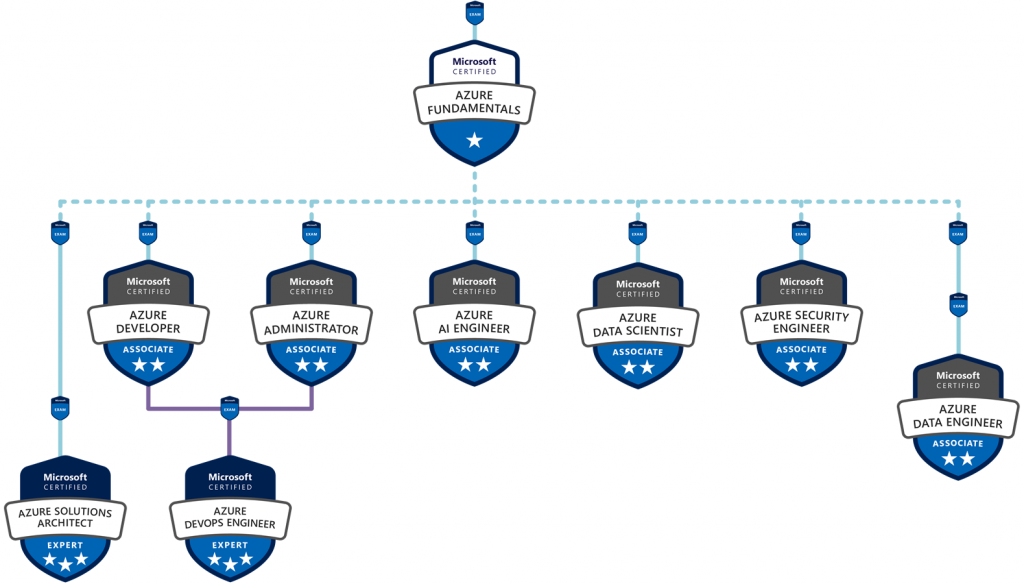 Pre-Requisites for Microsoft Azure course
Basics of Networking
Basics of the MS Azure Platform
Basic concepts related to operating systems
Basic familiarity with infrastructure paradigms such as active directory and PowerShell
What is the Salary of Azure DevOps Engineer?
Here I am going to share with you the average salary of an Azure DevOps Engineer. If you are working at a product-based company, then the salary ranges start from ₹15L to ₹45L per year. And the average salary of an Azure DevOps Engineer working at a service-based company can range start from ₹5 L to ₹25L per year.
These are some Popular Courses of Azure:-
If you are planning to learn and become an Master in Azure DevOps Engineer, and searching to the best institute for preparing for Azure certifications, then I would suggest you one of the best Institutes that is DevOpsSchool.com. This institute has 10 to 15+ years of experienced trainers who providing you quality training with industries requirement.
If you are planning to start you career in Azure DevOps then watch this video:-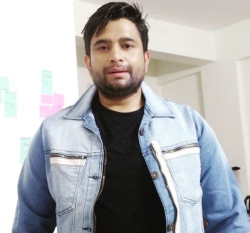 Latest posts by Rajesh Kumar
(see all)