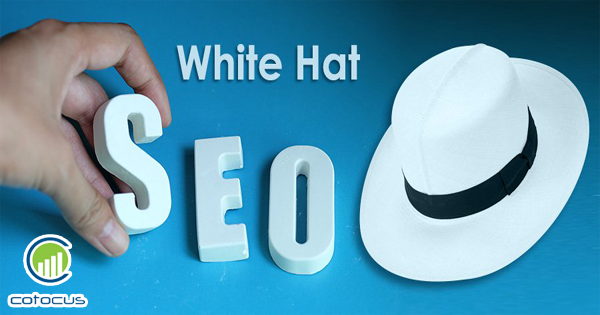 SEO refers to the ethical means of search engine optimization and White hat SEO is a common designation of any legal, proper, and fair-minded methods for search engine optimization, which apply to and are based on the ranking of all the main search engines like Google, Yahoo and Bing.
Some examples of White hat SEO techniques are:
Title & Description which is belongs to Page.
Using keywords and keyword analysis
Back-linking and Link building to improve link popularity
Semantic markup
Guest blogging
Engage your readers on social media and forums
Quality content: Maintaining a quality content on site without having any Dummy data, spam links, hidden text, irrelevant information on the site.
Link building: Getting links from high PR websites is one of the best technique for White Hat SEO.
Here, How do we work on white hat SEO?
First of all, Create SEO friendly Website – Once you're ready to start walking that White Hat SEO walk, it's time to apply those SEO techniques to a site, whether it's brand new or an old one you're improving. Like
SEO Friendly Domain Name
SEO Friendly Website Theme, Image, Text etc.
After that, On-Page SEO – It is the practice of optimizing single web pages in order to rank higher and earn more relevant traffic in search engines. On-page refers to both the content and HTML source code of a page that can be optimized, as opposed to off-page SEO which refers to links and other external signals. Like:-
Title, Tag, and Description
URLs
Meta Content
Images
SEO Friendly Content Writing
Finally, Off-Page SEO – Off-page SEO helps make your website popular on the internet, so you can get more visibility and accessibility. Off Page SEO Includes…..
Link Building
Social Media
Guest Blogging
Social Bookmarking
Photo sharing
Video sharing
These are the Basics of White SEO.
Latest posts by Bittu Kumar
(see all)