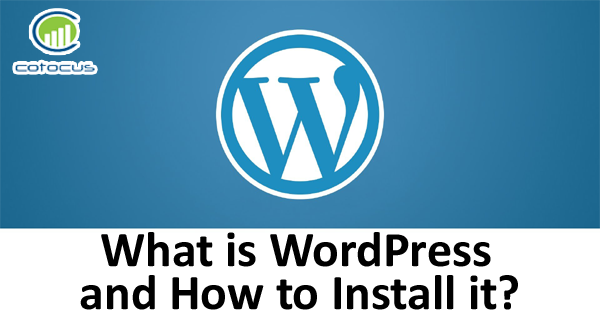 What is WordPress?
WordPress is one of the simplest, most popular way to create your own website or blog. It is a free and open-source content management system based on PHP & MySQL. It is most related with blogging but supports other types of web content including more traditional mailing lists and forums, media galleries, and online stores.
Advantages of WordPress?
Save your consulting budget for hiring developers who will do the more complicated tasks for you.
Easy to installation, administration and modification, great documentation.
A lot of people use it for writing blogs to WordPress. So that gives you a lot of audience who can provide constructive criticism that may help you improve your writing skill and quality.
The WordPress community is huge. So the chances of finding the right kind of audience for your writing is more than any other online resources.
How to Install WordPress Install:
1. You have to create a directory folder in Wamp/Xamp > www/htdocs >
2. download WordPress software and put all the file in your directory
3. create database
4. create username or use default user: root and password:
5. finally put your new WordPress site name and your login access , gmail etc.
6. Now ready to your WordPress website and then finally you have to customize your theme.
Best of luck. If you stuck anywhere just google your errors.
Latest posts by Bittu Kumar
(see all)