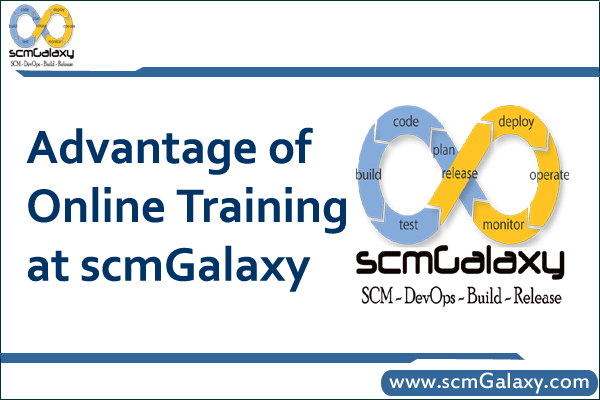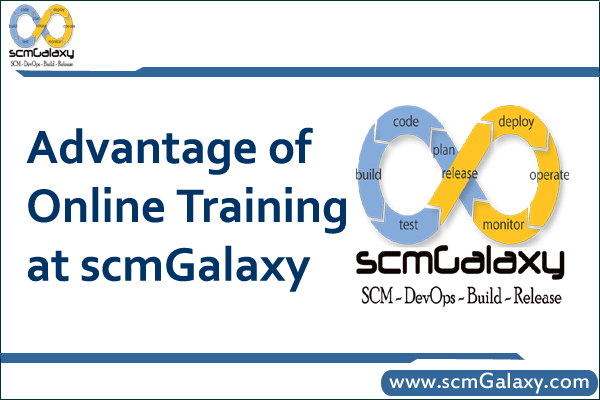 Convenient and Easy
The Internet provides online training participants with easy and convenient access. Open an Internet browser and employees are up and running quickly.
Less "What should be done", More "How to do"!
All the classed conducted by scmGalaxy is 100% live and lab oriented and practical in nature and less descriptive.
Cost-Effective
Online training is immediate, cost effective and easily affordable. scmGalaxy online training can be up to 80% cheaper than instructor-led courses. Using online training, no need to setup hardware and software in training room, occupying costly infrastructures for days. Also saves multiple co-ordination between training co-ordinators, IT team, Security team etc
Rich Training Materials and Learning resources
We provide the rich training material content which included slides, Step-by-Step procedures documents, Instructions Manual, Training Videos, Training Audio etc. With all the software tools available including slideshow and screen capture software that can record computer activity, participants can learn how to use a specific software or program.
Avoid Limitation of the Training / Conference room
Usually each Training / Conference room has firewall set by organization which limit the access to browsing the internet, download the tools/software policies and infrastructures. scmGalaxy all the training is being conducted in Cloud environment along with the virtual machine which avoid the delay or multiple un-necessary co-ordinations of many teams in any organization.
Useful for Offline Learning
scmGalaxy classes is being offered live and each session can be recorded giving participants secure access to the class to learn at their own pace offline. Employees to learn at their own pace and maintain control of learning "where, when and how" with unlimited access 24/7.
Immediate 
Delivery over the Internet enables e-Learning to begin with just a few mouse clicks and immediate which avoids lots of follow-up, planning, co-ordinations and scheduling. Ultimately, it saves time and cost.
Fun
By providing a captivating interactive environment with dynamic content, scmGalaxy not only effectively keeps people up-to-date, but interested as well such as cloud computing, web resources, online tools and techniques.
Flexible Logistics
After location, time is the greatest limitation on learning. That goes for both the instructors and the students, each of whom has to be both available and in alignment with the other for face-to-face instruction. By removing that requirement, everyone involved can participate at a time, and for a duration, that suits his or her schedules and from anywhere around the globe.
Immediate Results and Feedbacks
scmGalaxy does provide the online Quiz, Assignment & Projects to evaluate the Results and Feedbacks about the training.
Sourcing the Best Trainer in the specific domain
Most of the qualified trainer is not available due to location constraint for classroom training, travel time and personal issues. Many classroom training is booked at least a month n advance for qualified training. scmGalaxy source the best trainer online it trainer saves their time in terms of travels and can plan in their own time.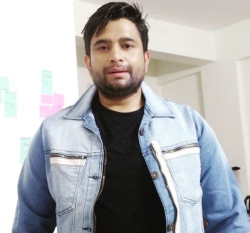 Latest posts by Rajesh Kumar
(see all)