---
Use Case of this extension
---
The AppDynamics Log Monitoring Extension monitors the occurrences of configured text or regular expressions in a set of log files, and the sizes of these files
---
Log Data collection begins with AppDynamics Agents and the Controller. Agents are plug-ins or extensions sitting across your entire application ecosystem that monitor the performance of your application code, runtime, and behavior. The Controllers receive real time performance data from the agents, visualize your application performance, and send instructions to the agents.
Log file monitoring extension can only be used if you have a machine agent running on your server.
You should be able to use that extension to count the occurences of Error, Warn or any other pattern in your log files.
Output
Reference
https://developer.cisco.com/codeexchange/github/repo/Appdynamics/log-monitoring-extension
https://developer.cisco.com/codeexchange/github/repo/Appdynamics/WindowsEventMonitorExtension
https://github.com/Appdynamics/log-monitoring-extension
https://appd-serverless.awsworkshop.io/
https://medium.com/@nidhi2505/log-analytics-with-appdynamics-d38c2eacb636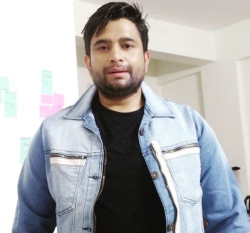 Latest posts by Rajesh Kumar
(see all)