This blog is going to be really interesting as we will discuss so many things like about AiOps trainers, about AiOps, institute etc. Let's start –
What is AiOps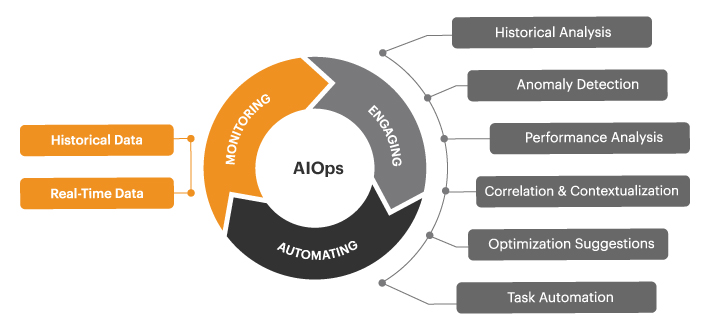 AiOps stands for Artificial Intelligence to IT Operations team.
AiOps is the application of AI. It combines big data and machine learning to automate IT operations processes.
'Research firm Gartner' was the first who introduced the term AIOps in 2016.
In just short time period, AIOps has attracted huge margin of customers. Vendors like Splunk, BMC, New Relic, IBM, Big Panda are trying to compete.
The AIOps market, floating around $15 billion in 2021, is being expected to come over $40 billion by 2026.
Best AIOps Tools – ignio AIOps, Splunk IT Service Intelligence (ITSI), PagerDuty, ServiceNow IT Operations Management, and LogicMonitor.
It focusing on three fundamental principles:
Problem Discovery
Task Prediction
Task Execution
Why AiOps is Important?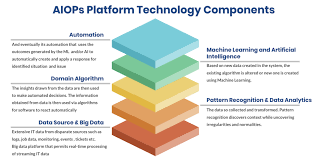 AI and machine learning have emerged to provide relieve some of the manual interference required.
As per Gartner, "artificial intelligence for IT
operations, (AIOps) for applications enables the
automated discovery for performance and event
patterns, and detection of the root cause
of performance anomalies for HTTP/S transactions
supported by Java and .NET application servers."
AIOps makes difficult automated decisions by collecting and analyzing data. By leveraging this data, it can estimate possible future events that may impact availability and performance, as well as can proactively rectify those before they become an issue.
How to become a AiOps Certified Professional?
By getting trained and certified from an best institute. Being a certified professional always makes you feel special as the knowledge what you will have no other professionals will have. basically it makes you stand out of others. There is always been difference between a certified and an oridinary professional.
Being a certified professional is getting much more important these days as they get an extra advantages everywhere.
That's why to become a DataOps certified professional having training from a best institute is necessary.
List of Worlds's Best AiOps trainers
When its come to get a best rainer its always been hard to find. because everyone claims to be a best trainer but when it comes to the reality its been always difficult to find. But fortunately I have a good DataOps trainer name that is Rajesh. He is really an outstanding trainer who has such a tremendous skills and knowledge. He always ready to share his skills and experience. A good trainer always plays an important role in your life as they will be the part of your good career or a bad career. So always go wisely.
List of Worlds's Best AiOps Training Institute
Its DevOpsSchool. how?
This institute provides online training as well classroom trainings. The vast course contents and other benefits in less price they are offering, not a single institute is offering. For more details. Visit DevOpsSchool.
They understand their responsibilty that;s why their moto is to not only earn but to made someone's better career by trained them in such a useful way.
This live and online classes is really helpful and safe in this unsafe pendamic.
For more details Please visit www.devopsschool.com
List of Worlds's AiOps Courses and Certification Program
Certified Professional (AIOCP)
This is the latest program of the AiOps that is being used to provide training to participants. If you want to get trained you guys have to visit DevOpsSchool.
If you are one of them who doesn't know anything about AiOps you can start your journey from here.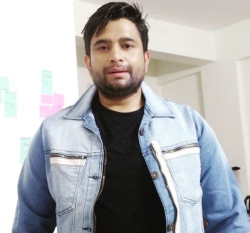 Latest posts by Rajesh Kumar
(see all)