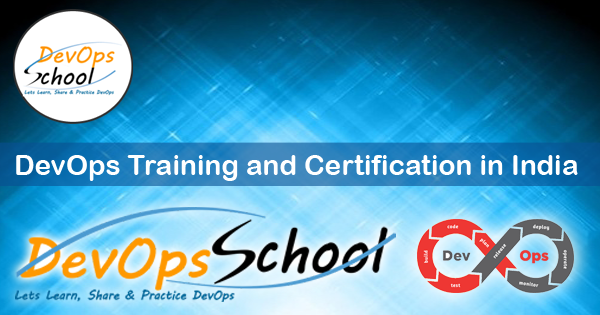 There are so many topics we going to cover in this Blog like best trainers in India, about DataOps, importance so many. Let have start –
What is DataOps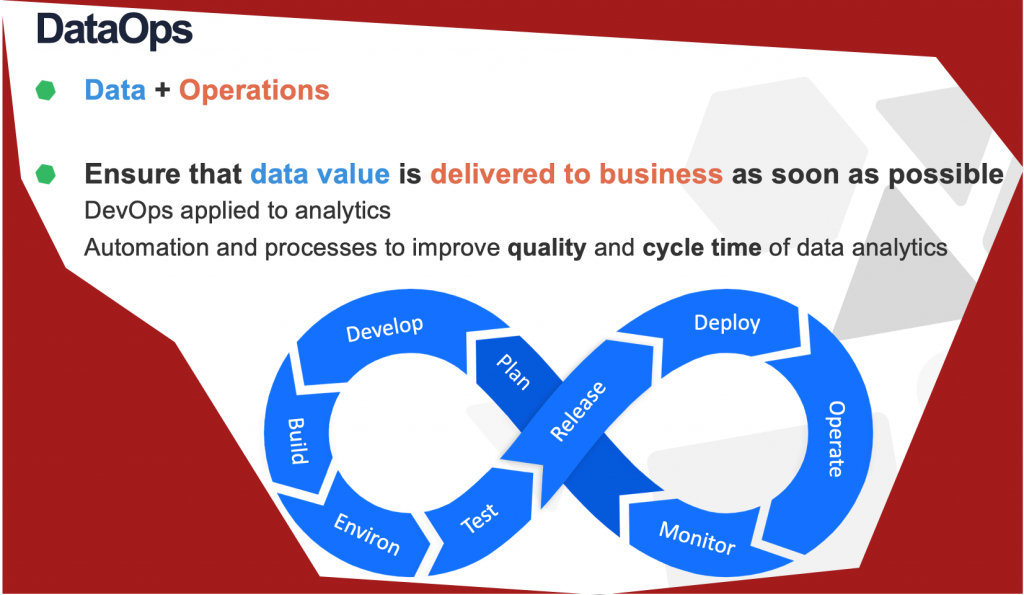 DataOps is a collection of technical practices, workflows, cultural norms, and architectural patterns that allow continuous innovation and experimentation, and delivering new perception to customers with extremely high quality increasing velocity and very low error rates collaboration to complex arrays of people, technology, and environments Clear measurement, monitoring and transparency of results.
DataOps was first introduced by Lenny Liebman.
As per Gartner, DataOps is a collaborative data management practice focused on improving the communication, integration and automation of data flows between data managers and data consumers across an organization**.
Why DataOps is Important?
DataOps helps in removing the barriers and complexities and deliver analytics with speed and agility, without compromising on data quality. It acquires inspiration from the practices of Lean Manufacturing, Agile and DevOps.
As the world is moving towards Data driven, DataOps is being necessary to manage the data for the correct use and bring the value for an orgaization.
How to become a DataOps Certified Professional?
By getting certified from an institute. Being a certified professional always makes you feel special as the knowledge what you will have no other professionals will have. There is always been difference between a certified and an oridinary professional. How?
Well when you think deep, then you will come to know an institute have those resources what you don't get or have normally. The resources like a best experienced and certified trainers, environments, learning materials and so many.
That's why in order to become a DataOps certified professional a best institute is very important.
List of Worlds's Best DataOps trainers
Well its tough to find a best trainer as everyone claims as a best trainer but when its come to get the reality its been always difficult to find. But luckly Here I know a name who is really a good DataOps trainer. The person name is Rajesh. He is really an impressive trainer who has such a tremendous skills and knowledge. The man with skills and experience. A good trainer always plays an important role as they will be the part of your good career or a bad career. So always go with right trainer.
List of Worlds's Best DataOps Training Institute
In my consideration its DevOpsSchool. Not because of Rajesh because this institute is really good. The USP of this institute is not to earn but to serve the participants who will come to them to build their career.
They understand their responsibilty that's why they always look for best learning materials, ways and trainers.
This institute conducts live and online classes so the participants can interact with the trainer and can clear their doubts. Its really helpful and safe in this unsafe pendamic.
For more details Please visit www.devopsschool.com
Reference
List of Worlds's DataOps Courses and Certification Program
There are 3 courses that are being used for training or certifications. These are –
Big Data MasterTrack Certificate
IBM Data Engineering Fundamentals
These are the latest program of the DataOps that is being used to provide training to participants. If you want to get trained you guys can visit DevOpsSchool.
If you are one of them who doesn't know anything about DataOps then you should go with Dataops Fundamental Training program as this is for beginners.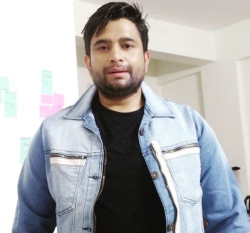 Latest posts by Rajesh Kumar
(see all)