DataOps is a trending one as well as its future. That's why having a proper training is more important. let's tallk in brief –
What is DataOps
DataOps is a collection of technical practices, workflows, cultural norms, and architectural patterns that enable: Rapid innovation and experimentation, delivering new insights to customers with increasing velocity Extremely high quality and very low error rates Collaboration across complex arrays of people, technology, and environments Clear measurement, monitoring and transparency of results.
According to Gartner, DataOps is a collaborative data management practice focused on improving the communication, integration and automation of data flows between data managers and data consumers across an organization.
DataOps was initially introduced by Lenny Liebmann on June 19, 2014.
The term DataOps had been popularized by Andy Palmer of Tamr and Steph Locke.
Best DataOps training and courses
Big Data MasterTrack Certificate – This training provides certification on data mining techniques, data analytics, data visualization, and statistical machine learning.
You'll be learned to apply mathematical theory and decision-making techniques that are important to big data analysis, classification, clustering, and association rule mining through real-world projects. By studing this course, you can earn the Big Data MasterTrack Certificate that will be a pathway to the online Master of Computer Science degree.
IBM Data Engineering Fundamentals – IBM's Data Engineering Fundamentals module will provide certification in Python programming, relational databases, and the SQL language.
You will be learning what data engineering is, how the modern data ecosystem looks like, and the data engineering lifecycle. You will also be provided with a taste of a day in the life of a data engineer and tips & tricks from professionals on starting your career in this discipline.
DevOps Engineer Master's Program– This DevOps Engineer Master's Program will make you ready for a career in DevOps, the fast-growing field that bridges the gap between software developers and operations. You'll become an expert and professional in the principles of continuous development and deployment, automation of configuration management, inter-team collaboration and IT service agility, using DevOps tools such as Git, Docker, Jenkins, Kubernetes, Jira, Prometheus and Grafana and many more.
Best institute for learning DataOps
If we talk about best institues for learning dataops is DevOpsSchool. DevOpsSchool is one of the best institute that has prove itself by successfully provided training to more than 900 clients so far. It includes both an individual as well as corporate clients.
The best part of this institute is it provides online and instructor-led live training, so the participants and tariners both can keep theirselves safe in this pendamic.
The courses are vast that covers all topics which you need to become a confident and skillfull professional.
It also provides projects to boost the knowledge and at last they provde a completion certificate as a reward to you, that is a proof of your brilliancy.
Reference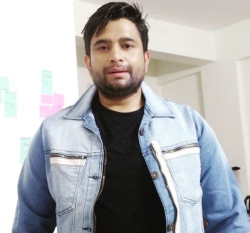 Latest posts by Rajesh Kumar
(see all)