What is Hashicorp Terraform?
Terraform is developed by Hashicorp and the original author is Mitchell Hashimoto et al. The initial release date of terraform is 28 July 2014.
HashiCorp Terraform is an open-source infrastructure as code (configuring the infrastructure through code) tool that lets you define both cloud and on-prem resources in human-understandable configuration files that you can version, reuse, and share. You can use a consistent workflow to provision and manage all of your infrastructure all over its lifecycle.
Terraform consists of low-level components like compute, storage, and networking resources, as well as high-level components like DNS entries and SaaS features.
HashiCorp Terraform helps organizations enhance productivity, minimize risk, and enhance business speed as they integrate cloud into their IT environments.
What is the use of Hashicorp Terraform?
Manage any infrastructure
Track your infrastructure
Automate changes
Standardize configurations
Collaborate
Application Infrastructure Deployment, Scaling, and Monitoring Tools
Self-Service Clusters
Policy Compliance and Management
Software Defined Networking
Compare Hashicorp Terraform Certification Vs Ansible Certification
| | |
| --- | --- |
| Terraform | Ansible |
| Terraform is a provisioning tool. | Ansible is a configuration management tool. |
| It follows a declarative Infrastructure as a Code approach. | It follows a declarative Infrastructure as a Code approach. |
| It is the best fit for orchestrating cloud services and setup cloud infrastructure from scratch. | It is mainly used for configuring servers with the right software and updates already configured resources. |
| Terraform does not support bare metal provisioning by default. | Ansible supports the provisioning of bare metal servers. |
| It does not provide better support in terms of packaging and templating. | It provides full support for packaging and templating. |
| It highly depends on lifecycle or state management. | It does not have lifecycle management at all. |
List of Hashicorp Terraform Certification
Hashicorp Certified Terraform Associate
Hashicorp Terraform Certification Path
Get certified on terraform from DevOpSchool.
Hashicorp Terraform Certification Cost
$70.50 USD plus locally applicable taxes.
Best salary for Hashicorp Terraform Certified Professional
Best Hashicorp Terraform Certification Tutorials
https://www.devopsschool.com/pdf/terraform/index.html
Best Hashicorp Terraform Certification Video Tutorials
Best Hashicorp Terraform certification excercise dumps
https://learn.hashicorp.com/tutorials/terraform/associate-questions?in=terraform/certification
Best Hashicorp Terraform certification Ebooks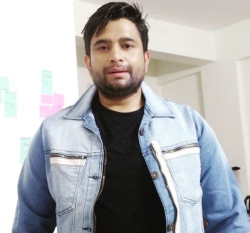 Latest posts by Rajesh Kumar
(see all)