Currently we are in search of candidates ready to join on immediate basis
or 0-30 days max notice period only (Urgent Requirement), for the
requirement with one of our prestigious client in Bangalore Location
About Artech Infosystems Pvt. Ltd:
Artech Infosystems Pvt Ltd (Artech India)- CMM Level 4 Company, formerly
known as Softek Pvt Ltd, is a 33-year-old, ISO 9001:2008 & ISMS 27001:2005
certified IT company with its core competencies in the areas of Software
Products, Turnkey Project Management, IT Consulting and Staff Augmentation,
Infrastructure Management, and Recruitment Process Outsourcing. The Artech
Group, with its world headquarters in Morristown, NJ, USA, its global
operations with special focus on the Asia-Pacific region. For more details
kindly visit our website www.artechinfo.in
Notice period should be 15 – 25 days as we need immediate joinees
Requirement:
Configuration Manager
Minimum 6 yrs experience in Configuration Management
Total 6 – 15 yrs of experience
Skills needed
· Should be an expert in Linux Administration
· Windows Administration
· Shell Scripting/Packaging
· Jboss Adminstration
· Microsoft IIS server
· J2ee Build Tools -Bamboo/Cruisecontrol/Hudson
· Ldap
· Novell Access Gateway/Identity Manager
· ITIL Release Manager experience
· Strong experience with Release, Deployment and Software Configuration
Management
· Deployment of J2ee applications on Jboss servers, running on
Linux/Windows & DotNet applications on Windows-servers
· Monitoring and Managing applications across DEV/QA/Prod environments
· Manage virtual servers across VMware.
The position is permanent role with Artech Infosystems (CMML IV) and will
be
Deploying in IBM Mumbai
Candidates can be permanent EMP of IBM after 6 month – Its optional
Project Duration – Long term minimum 3 yrs
Current CTC:
Expected CTC:
Notice Period:20 days Max :
Ready to relocate to mumbai Y/N :
Your Interest in working for client IBM on Permanent roll of Artech Info
systems(Y/N):
This requirement is for in house product development division
Please call to discuss more – Adeeb – 080-49083794 or do forward me your
updated profile and will try to reach you to discuss
Kindly revert on any clarification; please feel free to reach us on below
mentioned contact number.
Thanks and regards,
Adeeb N V
Lead – Staffing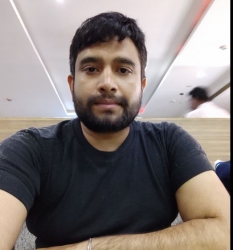 Latest posts by Rajesh Kumar
(see all)
Total Page Visits: 102 - Today Page Visits: 0