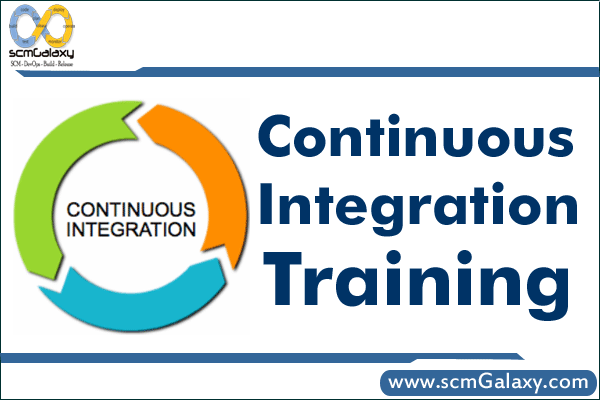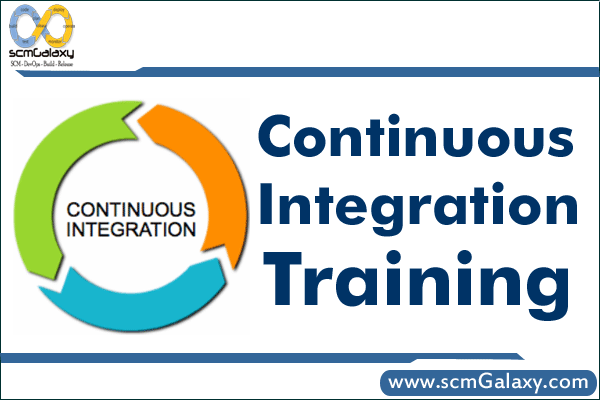 scmGalaxy is a community initiatives based on Software configuration management that helps community members to optimize their software development process, Software Development Life Cycle optimization, Agile Methodologies and improve productivity across all aspects of Java development, including Build Scripts, Testing, Issue Tracking, Continuous Integration, Code Quality and more. scmGalaxy group that helps organisations optimize their software development process. We provide consulting, training and mentoring services in Agile Development Practices such as Version Management, Continuous Integration, Build Management, Test-Driven Development, Acceptance-Test Driven Development, Build Automation, Code Quality Practices and Automated Testing.
We provide job oriented training in the area of Configuration management, Build and Release Engineering. Candidates with engineering or software background and looking to either start or change their career to Build and Release Engineering, would benefit most from this training. Instructor-led training course offered in India, Bangalore, Delhi, Pune, Mumbai and Hydrabad. Instructor is an expert in Software configuration management, Build and release engineering with more than 15 years industry experience in india.The Goal of the course make the training attendants equip with all the concepts of build and release engineering.
Contact us
Mail – info@scmGalaxy.com
Call – +91 700 483 5930
WhatsApp – +91 700 483 5930
Skype – scmGalaxy
Course Objectives
To bring your team up to speed with agile development, We can also run the from Continuous Integration to Continuous Delivery with autoamted course within your premises.
Course Schedule
This course is an intensive 1-day & 2-day workshop with a mixture of teaching and lab exercises. Currently, this course is offered exclusively as an on-site course. Please contact us for more details.
Audience
This is a hands-on, practical course designed to teach specialised skills for real-world development situations. It is thus primarily aimed at a SCM Engineer, Build/Release Engineer and developer audience.
Approach
The course is modular and flexible – depending on specific student needs and requests. Through our trainings, you benefit from the wide experience and architectural expertise of our team. We bring that experience to you in an highly interactive, intensely hands-on setting.
The Working With Continuous Integration training course provides the learning and hands-on experience required to jump start a software development team's adoption of continuous integration. Using a project-centric blended learning model, the students will examine common testing strategies, learn the fundamental concepts of continuous integration, set up a continuous integration environment, and incorporate continuous integration into their project's SCM environment.
The Working With Continuous Integration can be delivered using Bamboo, Jenkins, AnthillPro, TeamCity and BuildForge.
If you need help setting up a CI environment, consider extending this course with two days of expert-led consulting.
In the Working With Continuous Integration training course, you'll learn:
Introduction to Continuous Integration
What Is CI?
Why CI?
CI Philosophy
Advantages of CI Within Software Development
How to Implement CI
Setting Up a CI Environment
CI Tools
Automated Builds
Automated Tests
Committing Code
Creating a Full-featured CI Environment
Components of a Full-featured Environment
Requirements of a CI Environment
Organizational Impact and Buy-in
Developer Philosophy
DB Integration
Automated DB Integration
Continuous DB Integration
Continuous Testing
Automated Unit, Integration, System and Functional Tests
Writing Tests for Defects
Integration of Automated Testing With CI
Continuous Quality
Code Inspection vs. Code Testing
Automated Code Analysis
Code Analysis Tools
Continuous Deployment
Philosophy
Release and Labeling Strategies
Continuous Improvement
The Feedback Loop
The Metrics Loop
The Improvement Cycle
Best Practices
Best of Breed Tools
Best Practices for Quality Software
Best Practices for CI
Rolling Out CI Within Your Organization
Defining and Measuring Metrics and Reporting
Defining Proper Metrics
Measuring and Reporting
Implementing a Change Strategy to Achieve Desired Metrics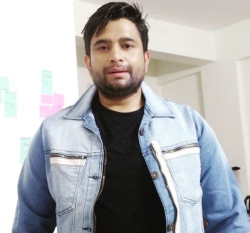 Latest posts by Rajesh Kumar
(see all)