rajeshkumar created the topic: Determining the last changelist synced to in Perforce
7 down vote accepted
The simple answer is:
p4 changes -l "…#>have"
You need the quotes to avoid your shell doing redirection.
You can trivially iterate over the changes and call "p4 describe" on each one.
You can get a full diff by using "p4 diff2" (assuming you want a unidiff):
p4 diff2 -du …#have …#head
But that doesn't give you a per-changelist diff.
stackoverflow.com/questions/4139076/how-…c-directory-by-non-l
stackoverflow.com/questions/47007/determ…ynced-to-in-perforce
answers.perforce.com/articles/KB_Article…elist-of-a-Workspace
Regards,
Rajesh Kumar
Twitt me @ twitter.com/RajeshKumarIn
Facebook Notice for EU! You need to login to view and post FB Comments!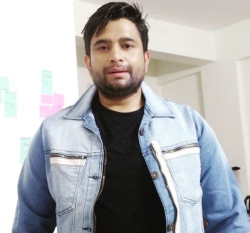 Latest posts by Rajesh Kumar
(see all)