Hashtags take any Instagram post and give it context, reach, and interest. It is not difficult to say, hashtags are important for your Instagram marketing. Until you meet potential new followers, you should use the hashtag.
How Hashtags Work?
The hashtag creates a web that links related content. It is useful to think of hashtags as a searchable network for all tagged content.
How to use hashtags?
To use a hashtag as an Instagram browser, simply tap on the tag from within a photo, or use Instagram's search box and select the tag search function.
To use the hashtag, as an Instagram poster, simply insert # after the tag you want to use: "#happy" when you create the post.
Hashtags are super simple to use. But using them well can take a little more effort.
Finding The Right Hashtags:
Instagram hashtags are important to ensure that your posts are seen. Therefore, it is important that when you post you try to use the right people.
Trending Instagram Hashtags:
When you start a research hashtag, your first stop is probably to look at the trending hashtag. And there are hundreds of resources online to help you trend Instagram hashtags.
The top 25 Instagram hashtags:
#love
#instagood
#photooftheday
#fashion
#beautiful
#happy
#cute
#tbt
#like4like
#followme
#picoftheday
#follow
#me
#selfie
#summer
#art
#instadaily
#friends
#repost
#nature
#girl
#fun
#style
#smile
#food
Just because a hashtag is trending, it does not mean that people are tapping on that tag or searching for that content. This simply means that people are using them in their posts.
You can use the most popular tag, and it certainly won't do you any harm, but clearly, there are better hashtags you can use.
Usage statistics mean very little to an Instagram who is trying to reach a new audience.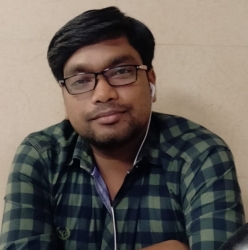 Latest posts by Narayan K
(see all)