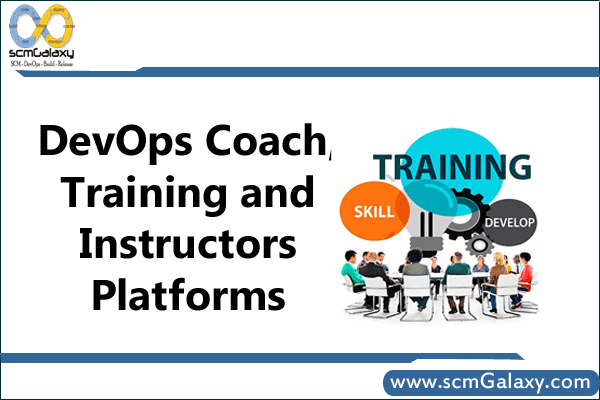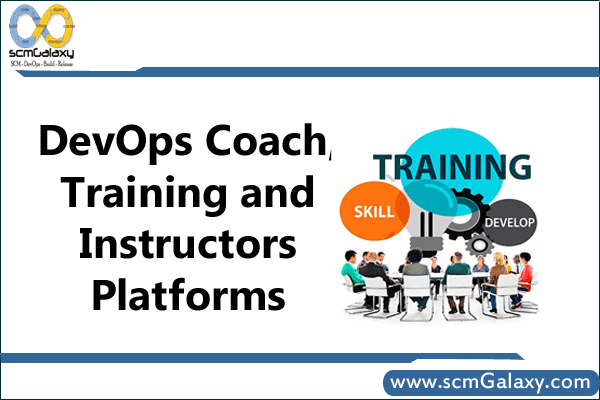 If you are related with Software industry or if you are in IT, you must heard about the word "DevOps". It is a small word which consist the whole process or life-cycle inside of software development these days. So, it's must for every software and IT professionals and students to know about the DevOps complete process and its best practices because without this you cannot get your project done which means your business or your job will be suffer. So who wants to lose their business or job? No one!!! Right! So here comes the Question how can you save your business or job? Of course by learning and implementing DevOps in your work environment and for that you need DevOps trainers or I would like to say Quality trainers.  So, if you want to know where you can get the training, trainers or instructors or  coach for DevOps than keep reading this article.
Before going further, let's see what is DevOps?
It is a culture that improves the IT services delivery agility on the basis of continuous collaboration, communication and integration. It might sound straightforward but it's a little more complex than that. It's identifies the connections among ideas, tools and subject of development of software and IT operations, using rapid iterations and continuous improvement. In other words operations and developers teams work together to get the result faster without sacrificing the quality.
Now, let's see the benefits of DevOps?
DevOps improves the organization performances, enhances the profitability and effectiveness of developers and operations groups. If we look on to the benefits of DevOps than the major benefits are
Technical benefits: Continuous software delivery
Technical benefits: Less complex problems to fix
Technical benefits: Faster resolution of problems
Business benefits: Faster delivery of features
Business benefits: More stable operating environments
Business benefits: More time available to add value (rather than fix/maintain)
These are the major benefits of implementing DevOps, but to get these benefits you must know how to start and implement it in your work environment with right set of tools in your arsenal and for that you need Quality DevOps trainers and Coach who can help you to get best out of it. But before searching keep some qualities in your mind a DevOps trainer should have.
"Qualities and skills" should have in a DevOps Trainer
1.
Experience: –
You should find DevOps trainer or coach that has successfully embraced a DevOps culture on a large scale and also has experience in industry.
2.
Knowledge:
– You need an expert to guide you, to share dos and don'ts and to give rules and best practices so you comprehend when not to compromise.
3.
Personal Abilities:-
Trainer ought to be patience, flexibility, empathy, ability to nurture others, creativity, commitment to the work and also the ability to be a team player
4.
Simplifying Ability: –
Illustrate complex concepts you must draw comparisons to a variety of easily recognizable elements.
5.       Create an Environment :- An experienced trainer is attuned to his or her own energy level and that of the class
6.
Motivational Skills: –
In order to create as many organic learning moments as possible a trainer has to encourage participants to learn themselves.
7.       Subject Expertise:- An expert DevOps trainer should have excellent understanding of the subject of the training
8.       Communication: – A qualified DevOps trainer must have good communication skills for effective delivery.
These are the important skills or qualities a DevOps Trainer should have in them.
Now, the real challenge "Where to find DevOps Trainers or Coach"? As we all do "ask Google", I also did it and find myself lost in the search results. I just got confused by reading them, that's why I shortlisted few of them and did some more research and I got the result by finding two best platforms for DevOps Trainers.
1. DevOpsTrainer

This is the right platform for searching DevOps Trainers, Instructors and Coach for Individual and Corporate training. The reasons is, this site has a very strong policies and regulations for listing of DevOps trainers. This site contains the list of best trainers for almost all cities worldwide.  Some of them are Amsterdam, Pune, Bangalore, San Diego, Dubai, Singapore, Mumbai, Noida, Hyderabad, Israel, Paris, Madrid, Dublin, Seattle and various others across the world.
2. scmGalaxy
This is one platform where you can find everything related to DevOps. Whether you are looking for DevOps tutorials, Trainers, Coach's, Instructors, DevOps Community, Forum, DevOps Courses, Certification and Webinars you can get all in one place. scmGalaxy is the largest scm, DevOps, Build & Release community worldwide. They provide all there services worldwide and there dedicated DevOps trainers are well known in the industry.
I recommended these two platforms on the basis of my research, explore them and share your experience and if you know about any other platforms than feel free to share with us in comment box.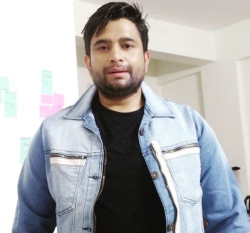 Latest posts by Rajesh Kumar
(see all)